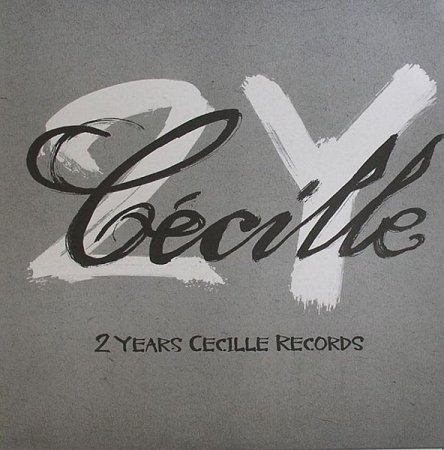 Artist …… : VA
Title ……. : 2 Years Cecille
Genre ……. : House
Label ……. : Cecille
Catnr ……. : CEC2YC
Source …… : WEB
Quality ….. : 320kbps avg / 44.1KHz / Full Stereo
Ripdate ….. : 30-04-2010
Store ……. : www.beatport.com

1. Affkt, Felipe Venegas – Meilan 7:48
2. Nick Curly – Right Or Wrong 6:17
3. Ethyl, Huxley – Byzantine (2YC Ethyl Remix) 7:03
4. Premiesku – Les Tuileries 7:08
5. Daniel Kampf – Honolulu 5:55
6. Boola, Negru – Red Alert 7:38
7. Affkt, Felipe Venegas – Azufaifo 11:04
8. Iranzo Lasia – Nonom 7:17
9. Premiesku – Haiku Chicu 9:19
10.Daniel Kampf – The Kids 7:07
11.Daniel Kampf – 1.0 8:59
12.Daniel Kampf – Feel The Power 8:38
13.Daniel Kampf – I Got My Baby 8:16
14.Daniel Kampf – Last Frisbee 9:06
// support by:
Ricardo Villalobos, Sven Väth, Cassy, Reboot, Karotte, Gregor Tresher, Monika Kruse, Nick Curly, Chris Tietjen, Markus Fix, Onur Özer, Tobi Neumann
Two years ? this is only 24 months or 730 days, according to the generally accepted Gregorian calendar ? and thus quite a short time. However, a short time
in which Marc Scholl and Nick Curly have nevertheless succeeded in taking their label baby CÈCILLE RECORDS, founded in 2007, ahead of Minimal House and Techno
imprints.
A period of time after which you dont need to compete with long-time established labels anymore but after which you are capable of doing so without
problems. A period of time within which one has released twenty-six 12″ releases as well as one CD and thus not only having stirred up the scene as such but also
turning the Rhein Main area again into a fixed and well-received spot on the clubland map.
Tribute is paid to the success within that period of time with the
double compilation ?2YC ? 2 YEARS CÉCILLE RECORDS".
Download File | Download without limits!|