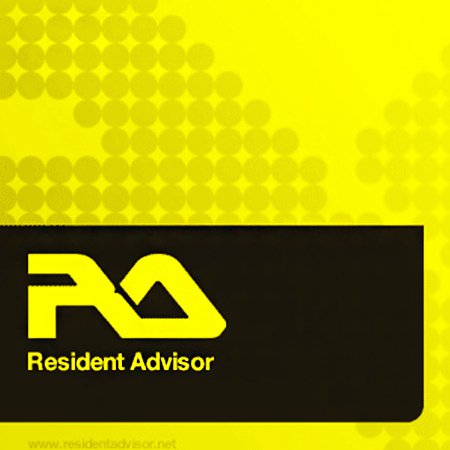 Resident Advisor – Top 50 Charted Tracks For February 2011

This Chart is based on the charting of 31,104 tracks.
The February 2011 RA's Top 50 tracks chart is one of the best charts electrobuzz has ever listened so far! The selected tracks have quality from deep to tech sounds that produce an elevating atmosphere.
We highly recommend this chart!
Enjoy it!
Also see :January 2011 Chart
01. Freaks & 012 – Conscious Of My Conscience [Rebirth]

02. Audiofly – Fela (Davide Squillace Simple Chaos remix) [Get Physical Music]

03. Benoit & Sergio – Walk & Talk [Visionquest]

04. Marco Carola – Groove Catcher (Martin Buttrich Catcher remix) [M-nus]

05. Maya Jane Coles – Play The Game [Mobilee]

06. Deniz Kurtel feat. Jada – The L Word [Crosstown Rebels]

07. Nina Kraviz – Okain's Scream (Sebo K remix) [Tsuba Records]

08. Nic Fanciulli & Gary Beck – Hear Me Out [Saved Records]

09. Maceo Plex – Vibe Your Love [Crosstown Rebels]

10. Maya Jane Coles – Beat Faster [Mobilee]

11. Steffi feat. Virginia – Yours [Ostgut Ton]

12. Nick Curly – Cozumel [Cécille Records]

13. David Alvarado – Klugh (Luca Bacchetti remix) [Ovum Recordings]

14. Freaks & 012 – Conscious Of My Conscience (Johnny D remix) [Rebirth]

15. Subb-an feat. Beckford – The Lovers Night [Spectral Sound]

16. Isolee – Taktell [Pampa]

17. Uner – BassBoot [Diynamic Music]

18. Maceo Plex – Your Style [Crosstown Rebels play]

19. Jay Haze & Ricardo Villalobos – Fenlow [Haze 2011 Dub]

20. Deniz Kurtel feat. Jada – The L Word (Guy Gerber's Countryside remix) [Crosstown Rebels]

21. David August – Hamburg Is For Lovers [Diynamic Music]

22. Christian Burkhardt – Stopover Goa [Cocoon Recordings]

23. Nick Curly – Azylum [Cécille Records]

24. Martyn & Mike Slott – All Nights [All City]

25. Julio Bashmore – Battle for Middle You [PMR Records]

26. Nick Curly – Arkum [Cécille Records]

27. O/V/R – Post-Traumatic Son (Ben Klock Techno remix) [Blueprint Records]

28. Okain – Corner Boys [Jetaime Records]


29. Adam Port – Stalker [Liebe*Detail]

30. Matthew Dear – Little People (Sascha Dive's 20:28 remix) [Ghostly International]

31. Freaks & 012 – Conscious Of My Conscience [Rebirth]

32. Guti & Dubshape – Every Cow Has a Bird [Crosstown Rebels]

33. Paul Kalkbrenner – Platscher [BPitch Control]

34. Steffi – Yours & Mine [Ostgut Ton]

35. KiNK – Detunator [Liebe*Detail]

36. Bassfort – Last Night [Freerange Records]


37. Stuffa – Proof (Wolf + Lamb remix) [Trunkfunk Records]

38. Subb-an – What I Do [Culprit]

39. Cabin Fever – Likewise [Rekids]

40. Seuil & dOP – Prostitute (Visionquest remix) [Eklo]

41. Veitengruber – Junk [8bit]

42. Robag Wruhme – Thora Vukk [Pampa]

43. Marco Carola – Groove Catcher [M-nus]

44. The Gathering – In My System (The Revenge remix) [Silver Network]

45.Davide Squillace & Luca Bacchetti Around The Bay (Martin Buttrich remix) [Hideout]

46. Tevo Howard feat. Tracey Thorn – Without Me (Marcus Worgull Dub / Dixon Edit) [Rebirth]

47. Jay Lumen – Come 2 Gether [Mistakes Music]

48. Piek & Danny Serrano – Je Ne Veux Plus [Sphera]

49. Okain & Hector – Tacos & Frogs [Tsuba Records]

50. Delano Smith – Direct Drive [Mixmode Recordings]