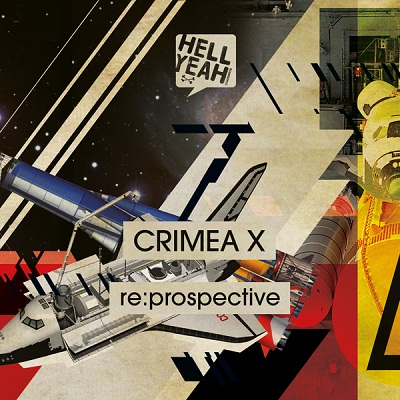 Artist : Crimea X
Title : Re:Prospective
Label : Hell Yeah
Catalogue : HYR7081
Genre : House, Deep House
Date : 29-04-2011
Source : WEB
Quality : 320kbps
01. 10 PM (Alex Smoke Remix)
02. 10 PM (Florian Meindl Remix)
03. Jurij (Populous Remix)
04. Jurij (Tempelhof Remix)
05. Kalatch (Marco Dassi Dirty Dollars Remix)
06. Kalatch (The Timewriter Remix)
07. Liubov (Daniele Baldelli Remix)
08. Liubov (Mushrooms Project Remix)
09. Pirog (Luke Abbott Remix)
10. Plov (Spada Remix)
11. Teppop (Dyno Remix)
12. Varvara (Bjorn Torske Remix)
Crimea X – ReProspective [HYR7081] Release Notes:
Crimea X is the cooperation of DJ Rocca (for example Maffia Sound System) and Jukka Reverberi from italian cult indie band Giardini di Mirò.
This remix compilation of their last year's social kraut disco album "Prospective" features 12 diverse interpretations. Luke Abott starts with psychedelic soundscapes, while Bjorn Torske invites to almost 10 minutes of lovely arranged and loosing themselves cosmic sound figures. The disco party starts with the smart groove and funk of Daniele Baldelli's remix of "Liubov" while The Mushroom Project contribute a dense percussiv atmosphere that's properly preparing the introduction of the following pop lyrics and electro sounds in the Tempelhof remix. The Popolous, Dyno and Spada versions just varying the intensity of the electro sounds.
Straight to the house floor Florian Meindl's piano chords in "10pm" remind somehow to Dennis Ferrer's "Son of Raw", while Alex Smoke's remix of the same track goes into a rather technoid direction. The Timewriter serve a serious house groove. The compilation will be finished with a percussive, melodic Marco Dassi remix. (Hendrik)