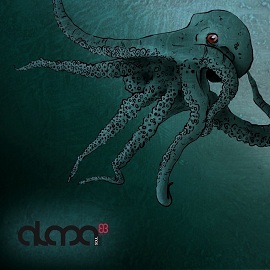 Artist …… : Marcus In Dub
Title ……. : Dub Tales
Genre ……. : Deep Tech
Label ……. : Alma Soul Music
Catnr ……. : ASM021
Source …… : WEB
Quality ….. : 320kbps avg / 44.1KHz / Joint Stereo
Duration …. : 00:32:39
Rls.date ….. : 12-05-2011
1. Dub Poetry 9:01
2. Dub Poetry (Art Of Tones Remix) 8:38
3. Youre Sleeping From My Back 7:48
4. Youre Sleeping From My Back (Art Bleek Remix) 7:12
Marcus In Dub – Dub Tales [ASM021] Release Info :
Alma Soul Musics upcoming release presents to one of emerging talents in Spain,
Marcos In Dub, resident DJ of the most important monthly festival in the
country, GOA [Madrid Electronic Sundays]. This EP contains 2 original Deep House
tracks with Dub influences as usual in his productions.But this is not all, the
release also contains 2 special remixes. The first with the viewpoint of the
french producer Ludovic Llorca aka Art Of Tones, well known in the international
underground scene cause his releases for labels such as 2020 Vision, F
Communications, Compost, etc. Finally for completing this EP, another great
remixer from California, Art Bleek, outstanding producer on labels like Night
Drive o Connaisseur Recordings, it shows the atmospheric side of the record.At
the first days, the release has been supported strongly by artists such as Danny
Howels, Ooft, Scope, Roberto Rodriguez, Soulturist, Sean Brosnan, Tom Trago,
Valentin Huedo, Nick and Danny Chatelain, David Durango, Alland Byallo, Mihai
Popoviciu, Gramophonedzie, Graham Sahara, Huxley, Satoshi Fumi, Joachim,
Krummstoff, Mario Basanov, Elmar Schubert, Francesco Farfa, Submantra, Nic
Lerner, etc.