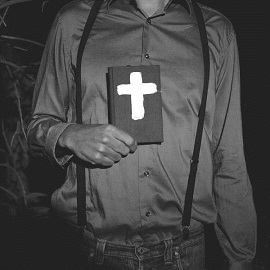 Artist …… : Patrice Baumel
Title ……. : Vapour (Remixes)
Genre ……. : House
Label ……. : Trouw
Catnr ……. : TRW3
Source …… : WEB
Quality ….. : 320kbps avg / 44.1KHz / Full Stereo
Duration …. : 00:22:48
Rls.date ….. : 09-05-2011
1. Vapour (Joris Voorn Solid Mix) 7:18
2. Vapour (Petar Dundov Mix) 9:45
3. Tactile (Nuno Dos Santos Mix) 5:45
Patrice Baumel – Vapour (Remixes) [TRW3] Release Info :
While BΣumel's Vapour album could best be described as headphone techno, the
remix package is one for the DJ's. We specifically selected artists from
different musical backgrounds to help introduce the label to a broader audience.
All of them are connected to Trouw and close to our hearts. Family matters!
Joris Voorn needs little introduction, he is Trouw resident dj and one of the
best known and most successful artists in the club scene, a hit machine with the
midas touch. His interpretation of Vapour is one of his deeper productions of
recent times but with that same irresistable drive and roof-raising capability
that is so typically Joris.
Petar Dundov has delivered a meandering monster of a mix beautiful, mysterious
and medieval like a dark and ancient fairytale. His ultrasparse use of
percussion elements gives him that instantly recognisable sound that we all fell
in love with when he graced Trouw with a live performance.
Nuno Dos Santos is not only one of Trouw's most popular dj's but has put his
name on the producer map in a big way with his debut album on Compost and his
recent string of remixes. His interpretation of Tactile is probably the most
modern and experimental mix out of the three.