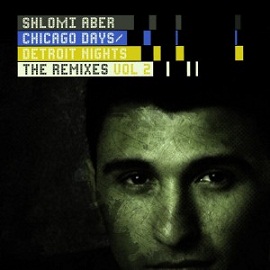 Artist: Shlomi Aber
Title: Chicago Days Detroit Nights The Remixes Vol 2
Genre: Tech House / Deep House
Label:: Ovum Recordings
Catnr: OVM90105
Mp3 Download Source: WEB
Quality: 320kbps avg / 44.1KHz / Full Stereo
Digital Released: June – 2011
01. Shlomi Aber – Create Balance (Steve Lawler Remix) 9:49
02. Shlomi Aber – Propaganda (Paul Ritch Remix) 7:39
03. Shlomi Aber & Kenny Larkin – Sketches (Slam Remix) 8:26
04. Shlomi Aber – Groove Mechanism (Michel Cleis Remix) 8:02
05. Shlomi Aber – New York Dreamer (Alix Alvarez Remix) 6:58
Shlomi Aber – Chicago Days Detroit Nights The Remixes Vol 2 Release Notes :
Shlomi Abers Chicago Days/Detroit Nights caused quite a stir in 2010 and through 2011. Shlomi reached out to some of his favorite produces of the moment and asked them to chose whatever track they liked best and give us their take on it. What we ended up with is ten amazing remixes that have given these tracks a whole new life. On part 2 you will find interpretations by Steve Lawler, Slam, Paul Ritch, Michel Cleis, and Alix Alvirez. There is something for everyone here. What else is there to say! Just sit back, listen and enjoy! These are monsters!
Huge Support from:
Dubfire, Marco Carola, Seth Troxler, Adam Beyer, Josh Wink. Anja Schneider,
Martin Eyerer, Paco Osuna, Oliver Huntemann, Ame, Tiefschwarz, Riva Starr, Funk
D'Void, Raresh, Luca Bacchetti, Motorcitysould, Ambivalent, Mihalis Safras,
Danny Howells, Mistress Barabara, Maceo Plex and many more!