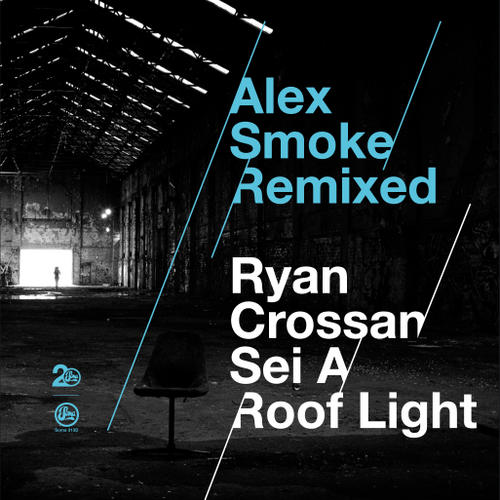 Artist: Alex Smoke
Title: Alex Smoke (Remixed)
Genre: Techno / Electronica
Label:: Soma Records
Catnr: SOMA313D
Mp3 Download Source: WEB
Quality: 320kbps avg / 44.1KHz / Full Stereo
Digital Released: July – 2011
1. Make My Day (Ryan Crosson Morning Sorrow Remix) 9:34
2. Never Want To See You Again (Sei A Remix) 6:15
3. Meany (Roof Light Re Rub) 5:16
Alex Smoke – Alex Smoke (Remixed) Release Notes :
SOMA 20 YEARS [1991 2011] www.soma20.tv Alex smoke hes one of those artists that catches fire when exploding onto the scene and cant be put out. Critics and audiences first fell in love with his sound back in 2002 when his debut Soma single Chica Wappa landed in their laps. His sensational debut album Incommunicado released back in 2005 on the Soma label generated a lot of heat with scorching tracks like 6am, Dont See The Point and the sizzling Chica Wappa. It was the result of Alex throwing a variety of genres in to a melting pot and then pouring it out to create something that was truly his own. The decision to partner up with fellow Glaswegians Soma seemed only natural and just one year later, in 2006, they released Alexs second album Paradolia. Smokes unique style is a product of his background in classical music (Alex is skilled pianist and cellist), a love of electronic music and his experimental nature. He is a master of diversity and his ability to weave atmospheric soundscapes and deliver dance floor dynamics is what makes Alex stand out in the crowd as he sails through the ocean of artists that is todays electronic music scene.
Recently Alex has been touring across Europe and Japan and has also just released his third album, Flux, on his own label Hum+Haw (co-founded with Jim Hutchison). In the first remix Detroits own experimental innovator Ryan Crosson goes surgical; injecting Smokes track with a rippling bass line that provides the main theme for the music as it sits comfortably underneath gentle synths and Alexs mega-morphed, ghostly vocals. A percussion transfusion sees the original, intricate and glitch percussion being carved out and replaced with a more mechanical beat that compliments the bass and supports the other musical elements. Crosson stretches the track out to nine and a half minutes and maintains the songs ambient soul while also including a driving end section, featuring percussive aspects that suggests homage to Smokes original rhythms.
Fellow Glasgow native and London based producer Sei A concentrates on delivering a slightly darker and atmospheric alternative Never Want To See You Again. While Alexs original vocals may disappeared from the mix, Sei A has manipulated short vocal samples to achieve an eerie presence, enhanced by haunting synths to give this stripped back version a whole new feel. The laidback yet upbeat Roof Light Re Rub dives head first in to a pool of high-energy percussion featuring shakers, cowbells and hi-hats that gives the track a subtle Latin flavour while airy synths and jazz style piano slip in and out to drive the track and pace it through zones of liveliness and tranquillity.