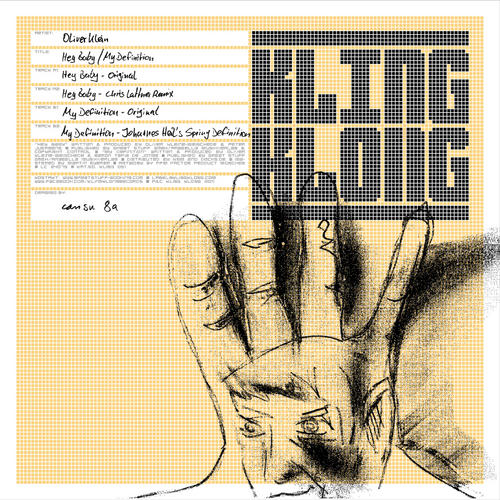 Artist: Oliver Klein
Title: Hey Baby / My Definition
Genre: Tech House
Label:: Kling Klong
Catnr: KLING051
Mp3 Download Source: WEB
Quality: 320kbps avg / 44.1KHz / Full Stereo
Digital Released: July – 2011
1. Hey Baby 7:33
2. Hey Baby (Chris Lattner Remix) 6:22
3. My Definition 6:52
4. My Definition (Johannes Heils Spring Definition) 7:08
Oliver Klein – Hey Baby / My Definition Releases Notes :
Support from Danny Tenaglia, Laurent Garnier, Stephan Bodzin, Hermanez, Thomas Schumacher, Bart Skils, Jerome Isma-ae, Namito, Martin Eyerer….
Any artist worth their salt knows that creativity should never be rushed or forced for the sake of it. It's with this principle in mind that Germany's Oliver Klein finally releases his debut album Gallery, some three decades after he began his career in dance music. This sleek collection of jacking house and techno jams is testament to a man who has perfected his craft over the years. Gallery showcases the different sides of Klein's production output and consists of nothing but unreleased work and collaborations, its name reflecting this public display of creativity. With the loose house jam of opener Hey Baby, which is produced in cooperation with long term partner Peter Juergens, the infectious and insistent intent of this album is made clear. Belgian man-of-the-moment Ramon Tapia crops up on the heads-down shuffle of My Definition, which is the second track of this teaser EP to Oliver's album. With two great remixes from Chris Lattner and Johannes Heil, this release is the ideal showcase of the diversity and dancefloor-power of "Gallery", to be released in September 2011.