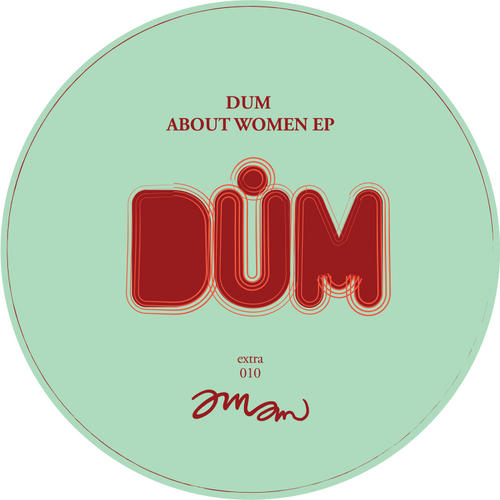 Played and supported by Shlomi Aber, Danny Tenaglia, Slam, Tim Green, Butch, Rodriguez Jr, Carlo Lio, Joseph Capriati, Fabrizio Maurizi, Shinedoe, Mikael Stavöstrand, Gel Abril, Arnaud Le Texier, Martin Eyerer, Hugo, Mihai Popoviciu, Salvatore Freda, Channel X, Daniel Sanchez, Todd Bodine, Ambivalent, Anthony Collins, Avatism, AFFKT, David Labeij and many more..
Artist: DUM
Title: About Women EP
Genre: Tech House / Dj Tools
Label:: Amam
Catnr: AMAMEXTRA010
Mp3 Download Source: WEB
Quality: 320kbps avg / 44.1KHz / Full Stereo
Digital Released: September – 2011
01. Andrea Ferlin, Alessio Mereu, Dum – About Women (Original Mix)
02. Andrea Ferlin, Alessio Mereu, Dum – About Women (Fx-Appella)
03. Andrea Ferlin, Alessio Mereu, Dum – Vacuum Voices (Original Mix)
DUM – About Women EP Release Info :
About one year ago, AMAM leader Alessio Mereu and his comrade Andrea Ferlin released their first album as DUM, which DJ Mag rated 7.5/10 and praised for its woozy, mysterious melodies, subdued house rhythms and deep, hypnotic shuffles. Since then, these guys have been busy on their own Mereu notably released his debut solo album Tripolarity this summer and Ferlin has been keeping active with his Sleep is Commercial team but DUM as an entity has been silent.
Until now theyre back, and the bass is loud! About Women is structured around a classic AMAM-style house groove, but with a noticeably expanded palette of percussive sounds: the straight 4/4 beat punctuated by accents from a jazz drummer bouncing on a trampoline, while a blues guitarist gets stuck in a time loop. The tracks real character, though, comes courtesy of a raspy-voiced man reciting lines from a Years poem. A literary lesson on the dancefloor? Something like that but the voice is butchered, warped, and deflated to the point where the words start losing their meaning and are more a sonic element than a storyline.
For the more adventurous DJ/producers out there, the track is also offered in the FX-appella version, keeping just the voice and effects to be laid upon a new beat. Going for a more subdued approach, the EP closes with Vacuum Voices, a track with film noir melodic tendencies and percussion that mimics the buzz and flutters of nocturnal insects this one is for darker moments but retaining the sly seductive quality that these two Italian producers have mastered.