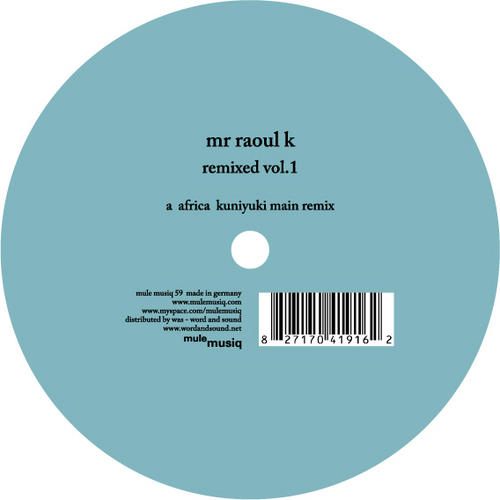 Artist: Mr. Raoul K
Title: Africa (Remixed Volume 1)
Genre: House
Label: Mule Musiq
Catnr: MM59
Source: WEB
Quality: 320kbps avg / 44.1KHz / Full Stereo
Date: 26-09-2011
1. Africa (Kuniyuki Main Remix) 8:27
Mr Raoul K – Africa (Remixed Volume 1) Release Info :
We are very happy to deliver this excellent kuniyuki remix of mr raoul k."africa" was kuni's best favorite track on the album "introducing my world".kuni said this remix was inspired by mule 7 years party at robert johnson,frankfurt.
This remix is more club friendly,modern deep house sound but you can still listen hisorganic and musical elements.don't miss this excellentremix!!.