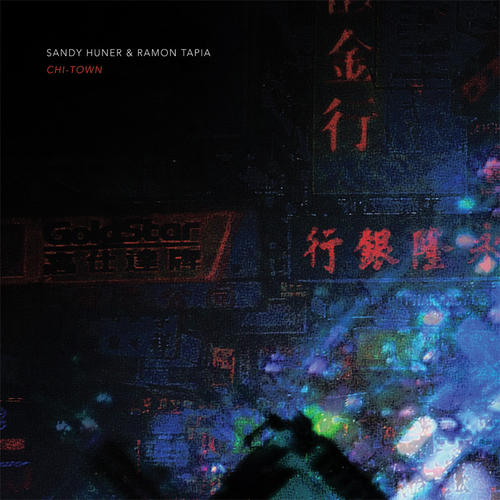 Artist: Ramon Tapia, Sandy Huner
Title: Chi-Town
Genre: Tech House
Label:: Remote Area
Catnr: REMOTE035
Mp3 Download Source: WEB
Quality: 320kbps avg / 44.1KHz / Full Stereo
Digital Released: September – 2011
01. Ramon Tapia & Sandy Huner – Chi-Town
02. Ramon Tapia & Sandy Huner – Spiral
Ramon Tapia, Sandy Huner – Chi-Town [REMOTE035] Release Review :
For our 35th edition on Remote Area SANDY HUNER and RAMON TAPIA team up for the first time ever. The fusion of Ramon's high energy peaktime flavours with Sandy's signature of uplifting melodies and sassy house harmonies defines a new sound, giving you two melodies that drive you to the housier side of techhouse life. Sandy Huner has been pioneering techhouse and house sounds since the early 90's. He co-founded Amsterdam imprint 100% Pure in 2003 and now manages three labels.
His addiction for the studio has led him to produce world class club tunes including Rare Tap [Remote Area] with 2000 and One. Following its release he finally succumbed to the club demands for him to DJ. Ramon Tapia, son of a Chilean musician, his father's music was provocative enough to enrage the military government of his home country, resulting in the whole family having to move to Europe. Now Belgium based Ramon has been creating a similar stir with his own productions and DJ sets, only this time the labels and booking requests have been running to him. CHI-TOWN: Irresistibly infectious! This crowd pleaser flirts with catchy loops, dubby bass wobbles, a touch of housey vocals and a splash of electric melody madness.
Were not sure where the town is but were definitely feeling its energy and puts the chi in the catchiest tune of the summer SPIRAL: Rapid action on the percussion all meshed with digital morse code digital twitches determine the pace, while its the swollen bassline and nifty vocal edits put the booty in your shake.
HIGHLIGHTS FEEDBACK ARTISTS: Chube.Ka: sandy and ramon create an incredible ep together… FULL SUPPORT! Sebastien Leger: very nice release ! Anthony Collins: chi town is super cool Mendo: High-class tunes! Can't wait to play them, full support! Riva Starr: nothing but bangers here! 2000 and One: Wonderfull release by Sandy & Ramon!!!! Bros. Vibe: Chi-Town . . . SWEET!! Luciano: play Lauhaus: sick ep! really into spiral. full support! Doomwork: Sandy and Ramon are GREAT!!! Full Support!!