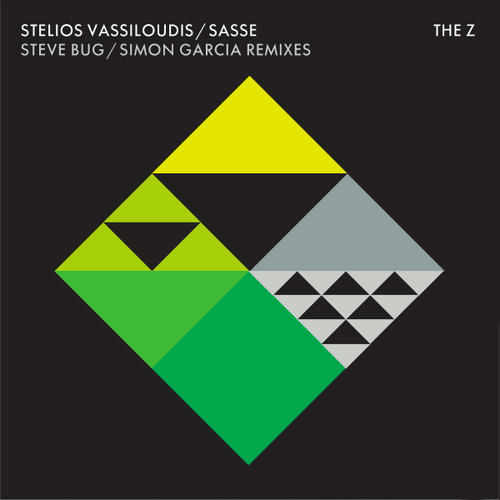 Artist : Sasse, Stelios Vassiloudis
Title: The Z
Genre : House
Label: Bedrock Records
Catnr: BEDSVS1
Source: WEB
Quality: 320kbps avg / 44.1KHz / Full Stereo
Date: 26-09-2011
1. The Z 9:54
2. The Z (Steve Bug Remix) 8:23
3. The Z (Simon Garcia Remix) 7:38
Sasse, Stelios Vassiloudis – The Z Release Info :
The Z is the first single to be taken from Stelios Vassiloudis (aka Stel) forthcoming debut album for Bedrock and is yet another release from the label that should not be missed. The original version of The Z is a sophisticated, subtle, hip wiggling, percussion led beauty that builds in intensity, throbs and ebbs and flows with supreme ease. Germanys Steve Bug toughens and tightens up the bottom-end, adding some superb handclaps and turning up the pressure to create a hissing intro build, before adding some stunning detuned elements into his interpretation. Finally, Spains Simon Garcia moves away from the percussion-led attitude of the previous versions, creating a more techno inspired remix, full of towering hypnotic synths and hissing hi-hats. The Z is undoubtedly a masterful creation and yet another superb package from Bedrock. You may have already heard Stel on Bedrock recently in his Wiretappeur guise (his collaboration with Florian Kruse and Nils Nurnberg) with the much loved Everybody Loves Ice Cream EP.
Wiretappeur releases regularly hit the Top 5 of the Beatport charts and their deep house vibes and warm sounds have been firm favourites of many acclaimed DJ's. Working so closely with Bedrock has resulted in Stel signing an album deal with the label (scheduled for release in late October/early November). Along with his solo productions, the album also includes collaborations with some key artists and guest vocalists. Presented over two discs, the album commences with a beautiful cinematic soundscape on CD1 whereas CD2 allows Stel to showcase his club sound, which develops from a deep house grooves right through to a techier vibe. Both discs are exquisitely mixed, with each track immersing itself into the next and are set to become a critically acclaimed debut album from this very talented artist. Stel is a musician, producer and DJ who has released music under various monikers and aliases over the last 5 years, racking up an impressive discography with, for example, releases on Bedrock, Moodmusic, Fresh Meat and Dieb Audio. His in demand production skills have also garnered numerous remix opportunities for a wide range of artists such as: John Digweed, King Roc, Sasse, Sander Kleinenberg and Shlomi Aber, among others.
Some of his most vocal DJ supporters over the years have been luminaries like: Sasha, Josh Wink, Laurent Garnier, Satoshi Tomiie and Stephan Bodzin. As a DJ, Stelios has travelled all over the planet playing his particular brand of deep house and techno to enthusiastic crowds in locations as diverse and intriguing as Brazil, China, Colombia, Russia and Japan among many, many others. For this Bedrock single release, Stel has collaborated with Sasse (aka Klas Lindblad) from Finland, whose first releases came out on Sähkö/Puu as Freestyle Man and are considered a milestone in the Scandinavian house sound with the original 12-inches still very much sought after collectors items.
In 1996 he started the highly respected Moodmusic label, which was followed by the birth of Sunday Music, a musical platform for Sasse and Henrik Schwarz to release their productions. Having built his beloved BlackHead Studios in Berlin (2005) with companions Ewan Pearson and Filippo "Naughty" Moscatello, he recorded his debut artist album (Made Within The Upper Stair Of Heaven on Moodmusic), which was followed by the landmark Toinen (2008) album. Sasse is a DJ/producer of the highest order and his superb The Z collaboration with Stel on Bedrock is set to raise his profile even further.