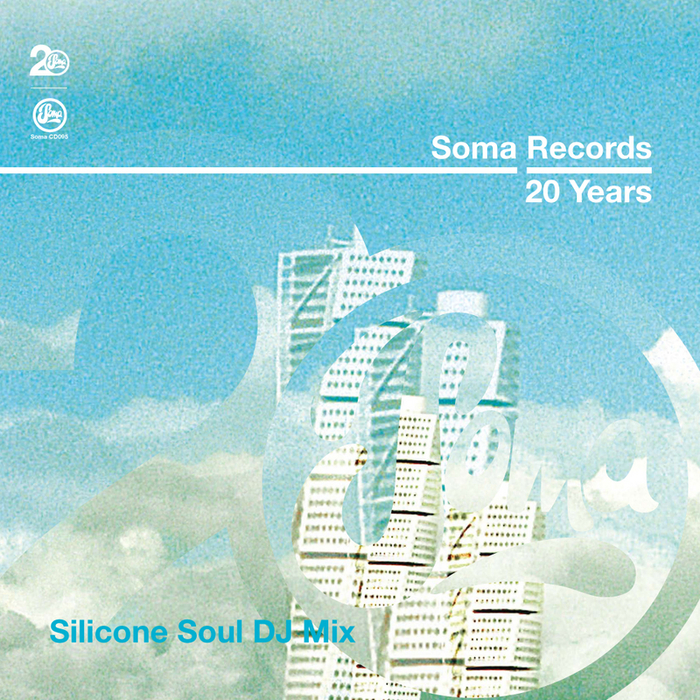 The legendary production and DJ duo of Graeme Reedie and Craig Morrison (aka Silicone Soul) have been at home on Soma since their first release 13 years ago. Before the guys signed to Soma, being native Glaswegians, they religiously attended the legendary Slam nights at both the Arches and the Sub Club in the early '90s. When this all started Graeme and Craig did the PR for the club events, getting to know Dave Clarke, the event promoter. Becoming closer over time, Dave offered them their first ever Arches DJ on their respective birthdays.

Quite a present had you ever attend these nights. They soon started their own label, Depth Charge, where they released their first two singles, pressing and distributing their own vinyl. Quickly they were signed to Soma with heir The Strip EP. The rest as they say, is history. Their DJ mix is a representation of the tracks they saw from the dancefloor, be it the first record they bought; Otaku's (Ralph Lawson, Fraser Brydson & Carl Finlow) Percussion Obsession, or DJ Q's masterful mix of Counter Plan's 90 Degrees.
Peppered through their mix are snippets and a capellas like the beautiful keys of Daedalus or the vocals from Inspiration and Light, Tonight, and U Dig. You'll also see Mark Henning's Last Night, a personal favourite of the boys from the last few years of Soma stock.
Artist: VA
Title: Soma Records 20 Years (Mixed By Silicone Soul)
Genre: House
Label: Soma
Catnr: SOMADA953
Source: WEB
Quality: 320kbps avg / 44.1KHz / Joint Stereo
Date: 18-09-2011
1. VA – Soma Records 20 Years (Mixed By Silicone Soul) 79:57
2. Percy X Vs Bloodsugar – -3 (Emissions) 5:56
3. Scott Grooves – Expansions (Feat. Roy Ayers) 10:58
4. Counterplan – 90 Degrees (DJ Q Mix) 8:19
5. Scott Grooves – Mothership Reconnection (Feat. Parliament & Funkadelic) 13:13
6. Otaku – Percussion Obsession 7:17
7. Chaser – Destination Unknown 8:12
8. Mark Henning – Last Night 7:44
9. Alex Smoke – Chica Wappa 7:36
10.Desert Storm – Scoraig 93 6:12
11.Schatrax – Mispent Years (Silicone Soul Darkroom Dub) 8:31
12.Hatikvah – In The Spirit 6:03
13.Rejuvination – Requiem 7:23
14.Slam – Positive Education 8:36
15.Daft Punk – Alive 5:15
16.Universal Principles – Inspiration & Light 8:44
17.Slam – This World (Wighnomy Bros & Robag Wruhme Dub) 7:31
18.Silicone Soul – The Snake Charmer 7:54
19.Funk D'Void – Diabla (Heavenly Mix) 8:52
20.Silicone Soul – Chic-O-Laa (H-Foundation Remix) 9:29
21.Eastmen – U Dig 6:41
22.Silicone Soul – Right On, Right On 8:30
23.Hatikvah – Daedalus 3:05
24.H-Foundation – Tonight (Feat. Aion) 3:43