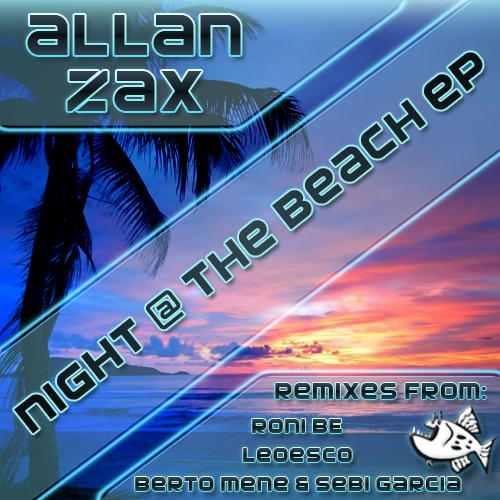 Artist: Allan Zax
Title: Night At The beach EP
Genre: Deep House / House
Label:: Grouper Recordings
Catnr: GROUPER115
Mp3 Download Source: WEB
Quality: 320kbps avg / 44.1KHz / Full Stereo
Digital Released: October – 2011
01. Call It Anything You Want (Klam Dub) [07:33]
02. Call It Anything You Want [08:17]
03. Just This Night (Morning Re -edit) [08:00]
04. Just This Night [07:13]
05. Just This Night (Roni Be Remix) [06:44]

DOWNLOAD| | Download with out limits!
Allan Zax – Night At The Beach EP Release Info :
Allan Zax comes back to the Grouper with the jazzy house flow. Two Soulful Deep cuts with the Zax vibes to bring us an endless summer. On the remix pack we got Berto Mene & Roni Be remixing Just this night . The Berto Mene mix is pumping and will get the floor cookin .The Roni Be mix is deeper and delivers for the opening sets or lounges. Also a great bonus Dub from the great Colombian Producer leoesco to "Call it anything you want" to round up the EP.