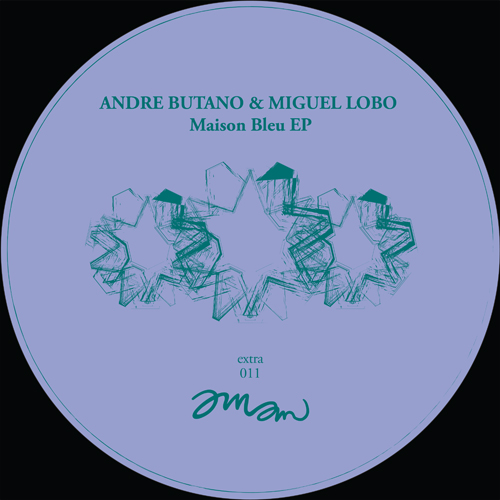 Artist: Andre Butano, Miguel Lobo
Title: Maison Bleu EP
Genre: Tech House
Label:: Amam
Catnr: AMAMEXTRA011
Mp3 Download Source: WEB
Quality: 320kbps avg / 44.1KHz / Full Stereo
Digital Released: September – 2011
01. Maison Bleu 7:04
02. Mooha 8:14
03. Oggun 7:51

DOWNLOAD | Download with out limits!
Andre Butano, Miguel Lobo – Maison Bleu EP Release Info :
Played and supported by : Dubfire, Butch, Kaiserdisco, Adultnapper, Carlo Lio, Daniel Sanchez, Gregor Tresher, Kabale und Liebe, Shinedoe, Doomwork, Coyu, Xpansul, Fabrizio Maurizi, Tim Xavier, Salvatore Freda, Nico Lahs, Gel Abril, Mikael Stavostrand and more…
Since arriving on the scene, Santiagos Andre Butano and Miguel Lobo have proven themselves as part of the citys upswinging techno/house scene, following their years of DJ experience with a new foray into production releasing over the past couple of years on smaller labels like Brise and Natural Rhythm and remixing the likes of Los Updates and Felipe Venegas. Now gaining international attention, Andre and Miguel have joined the talented cast of Italian house label AMAM for three original works of dancefloor sophistication.
Maison Bleu, the EPs title track, contrasts an animated array of shuffling beats with long, deep, sustained jazz chords, providing the simultaneous effect of moments passing and time standing still, provoking both body movement and temporal escapism into the listener.
Mooha follows a similar template, but enters into more hypnotic territory, a voyeuristic glimpse into an erotic city in a black hole where antimatter is playing nude hopscotch among the crunchy percussion and disembodied voices in the distance.Finally, Oggun offers a variation on the EPs theme, this time aiming more for the body than the head, but still with a tension you can feel in the bones of your mind, utilizing propulsive attacks of bass, uneasy desert winds, indigenous chants. Front to back, the Maison Bleu EP shows why Butano and Lobo Latin-American influence has a strong appeal to contemporary clubs around the entire world and beyond!