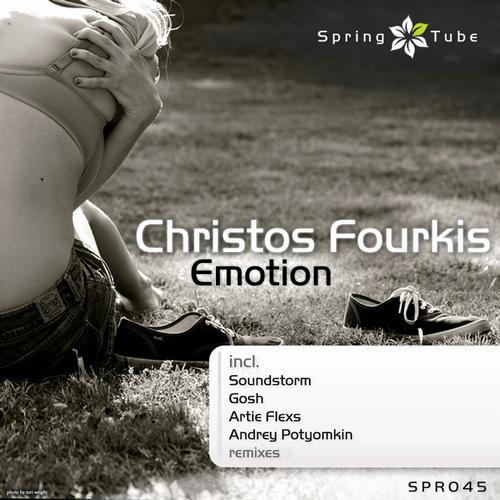 Artist: Christos Fourkis
Title: Emotion (Remixes)
Genre: Progressive House / Deep House
Label:: Spring Tube
Catnr: SPR045
Mp3 Download Source: WEB
Quality: 320kbps avg / 44.1KHz / Full Stereo
Digital Released: October – 2011
01 . emotion (andrey potyomkin remix) 06:43
02 . emotion (artie flexs remix) 07:27
03 . emotion (gosh remix) 07:20
04 . emotion (original mix) 09:07
05 . emotion (soundstorm remix) 06:18

DOWNLOAD| | Download with out limits!
Christos Fourkis – Emotion (Remixes) Release Info :
it's time to present you a full single release also for the second one – "Emotion" from Greece's established DJ and producer – Christos Fourkis. The remixes this time deliver Hungarian deep sounding' master Soundstorm who is known with plenty of releases on such imprints as I Love Deep, Proton, Loco, Morphosis, Silk,next up are versions by two our resident artists – Artie Flexs from Latvia and Andrey Potyomkin from Kazakhstan, and finally another interpretation from Russian producer Gosh who has been already seen with one EP and couple of remixes on our second label Round Triangle as well as on many other imprints among whom are Black Hole, Baroque, Neuroscience, Inkfish, Movement, and it's his debut on Spring Tube.