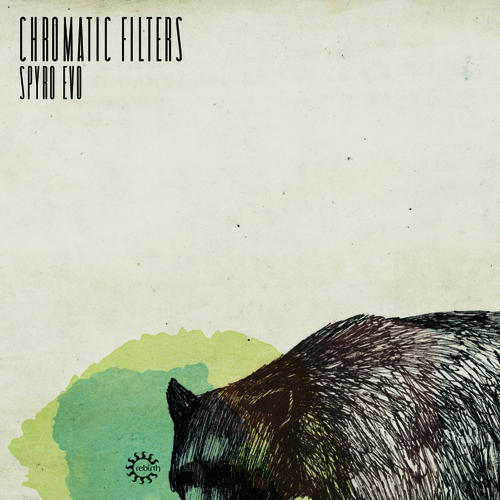 Artist: Chromatic Filters
Title: Spyro Evo
Genre: Deep House / Nu Disco
Label:: Rebirth
Catnr: REB062
Mp3 Download Source: WEB
Quality: 320kbps avg / 44.1KHz / Full Stereo
Digital Released: October – 2011
01. Chromatic Filters – Kick Ass [06:37]
02. Chromatic Filters – Plastic Mirror [06:25]
03. Chromatic Filters – Spyro Evo [05:41]
04. Chromatic Filters – Spyro Evo (Slow Hands Remix) [06:43]
Chromatic Filters – Spyro Evo Release Info :
Chromatic Filters drop again something really exciting called "Spyro Evo "!Contrary to the artificial sounds of dance music, their style draws on everything from dub to disco, funk to punk, new wave to techno and with live instruments woven together with an incredible sense of dynamics. The atmospheric and spacious sound lets our heads discover more and more with each listen.
'Spyro Evo' is another of their spectacular piece of music with a pulsating bass, acoustic guitars, percussions and melancholic sweetness, while Plastic Mirror is on the other side an emotional deep, soulful dancefloor mover.On the remix Slow Hands follows his hot releases on Wolf & Lamb with a very sexy and seductive mid-tempo mix of Spyro Evo, with a great guitar riff and the addition of catchy vocodered vocals.