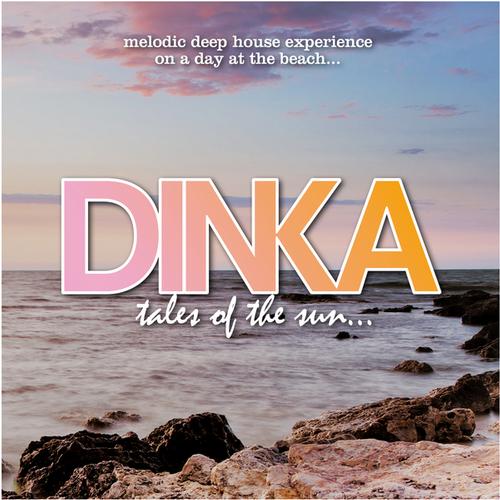 Artist: Dinka
Title: Tales Of The Sun (Dj Edition – Extended Versions)
Genre: Progressive House
Label:: Unreleased Digital
Catnr: SIR6408
Mp3 Download Source: WEB
Quality: 320kbps avg / 44.1KHz / Full Stereo
Digital Released: October – 2011
01. Motion Picture [07:38]
02. On the Beach [07:31]
03. Superstitious [07:17]
04. Radiate feat. Julie Thompson [07:49]
05. Campfire feat. Julie Thompson, Hadley, Civil Servants[04:24]
06. Legends [07:55]
07. Great Barrier Reef feat. Julie Thompson, Hadley, Civil Servants[07:38]
08. Reach for Me feat. Hadley, Danny Inzerillo [06:27]
09. Fruit of Cocoon feat. Julie Thompson, Hadley, Civil Servants[07:12]
10. Pralinato [07:02]
11. DonT Hide Your Love feat. Julie Thompson, Hadley, Civil Servants[05:26]
12. Along the Road feat. Civil Servants [08:05]
13. Renegade [07:32]
14. Tales of the Su [06:58]
15. Mute Your Life and Float [05:16]
16. Tossing Feathers [07:23]
17. And So the Story Goes feat. Julie Thompson, Hadley, Civil Servants[08:50]
18. Elipsis feat. Julie Thompson, Hadley, Civil Servants[07:59]

DOWNLOAD| | Download with out limits!
Dinka – Tales Of The Sun (Dj Edition – Extended Versions) Release Info :
"Tales Of The Sun" – is her 3rd artist album. Dinka is the queen of Progressive House; the pioneer of summerish beach anthems; a multi talent on the modern dance music horizon. Tamara "Dinka- Hunkeler brought a breath of fresh air into the house music scene and quickly gained a big fan base for her music all around the globe.
After "Temptation- in 2008 and "Hotel Summerville- in 2010, this album continues the successful and distinctive musical structure Dinka has been followed over the past four years: Magical melodies nestled into warm, atmospherical and subtly chosen beats. "I always attempt to create a musical journey for every listener-, Tamara says, "and therefore melodies are the most efficient message to join forces and bring out the most touchy songs to the people!
The name Dinka comes from a people in South Sudan. "I was always attracted by small people living their own cultures and fighting for their own rights.- And so Tamara's musical home is often filled with a wide variety of popular music from varied and diverse world cultures. As a result of her cross-cultural musical exposures, Tamara can count on a bright fan base of people from all around the globe. "Maybe once music can get different people a little closer to each other-, she says. Also on the DJ-side Tamara ain't no blank sheet: she played out at some of the biggest clubs and festivals all around the world.