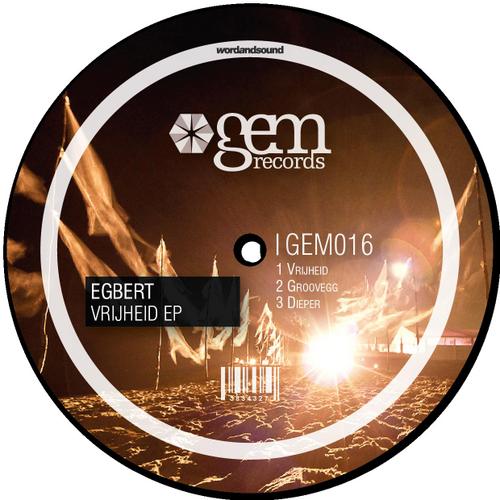 Artist: Egbert
Title: Vrijheid EP
Genre: Techno
Label:: Gem Records
Catnr: GEM016
Mp3 Download Source: WEB
Quality: 320kbps avg / 44.1KHz / Full Stereo
Digital Released: October – 2011
1. Vrijheid 7:30
2. Groovegg 8:34
3. Dieper 9:07

DOWNLOAD | | Download with out limits!
Egbert – Vrijheid EP release Info :
After a year of big remixes for the likes of Secret Cinema, Carl Cox, Marc Romboy, Funk Dvoid, Guy J and many more, Egbert van der Gugten is finally back with a full EP. A year of touring and performing his live set for crowds across the globe has developed his sought after sound to yet a higher state of awesomeness! The result is a tree track EP of some of the most danceable funk filled techno available at the moment…
Vrijheid brings the driving melodic sound we have come to love from van der Gugten, Groovegg presents the housier side of the Egbert sound spectrum and Dieper is peak hour floor filling techno! This is yet another Gem Records EP on the cutting edge of main room techno. Be sure to check out the latest Gem!!