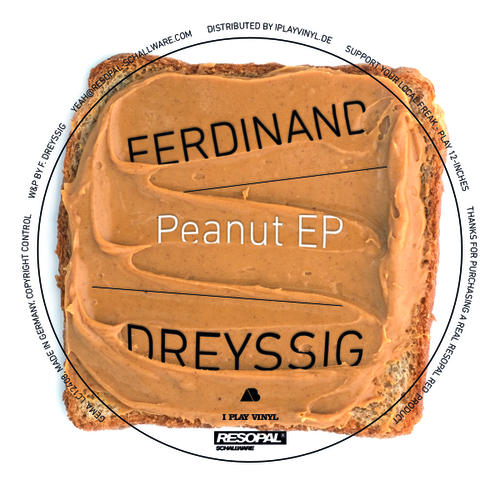 Artist: Ferdinand Dreyssig
Title: Peanut EP
Genre: Tech House
Label:: Resopal Schallware
Catnr: RSPDIGI163
Mp3 Download Source: WEB
Quality: 320kbps avg / 44.1KHz / Full Stereo
Digital Released: October – 2011
01. Kamill 05:46
02. In My Arms Frida Mae 06:27
03. Sweet Dreams 06:33

DOWNLOAD| | Download with out limits!
Ferdinand Dreyssig – Peanut EP Release Info :
Ferdinand Dreyssig belongs to the most interesting DJs currently. He successfully made the development from a young and hungry DJ with energetic sets and powerful productions to the more squeeky-squawky TechHouse maniac who is able to set literally any crowd on fire.
Ferdinand is hosting own parties in Munich and filigree sounds, minimal soundscapes, bubbling electro and vigorous TechHouse determine his sets. With his follow up PEANUT EP he delivers us three strong tracks in the fields of house. Grooves pure from the speakers in a state-of-the-art-production from Resopal