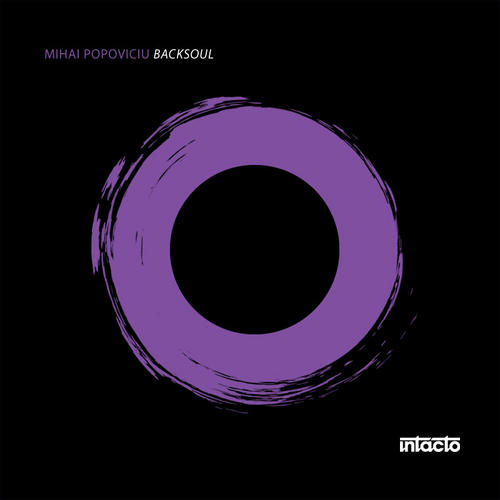 Intacto Records 35th release we welcome Romanian Mihai Popoviciu with "Backsoul"
Diynamic and just like his music, his DJ sets have a distinctive personal touch delivering a balanced mix of groovy beats, warm pads and addictive musical emotions. BACKSOUL: Beats slide forward, then pulsate back while the organic deep trippy vocals warmly propel you to a good place. I LEAD YOU: Get deep and dirty with this energizer, packed with digital riffs and vocals to move you. AINT NO MORE: Smooth and deep for some leisurely loving and funking on the dancefloor in the early morning hours.
Artist: Mihai Popoviciu
Title: Backsoul
Genre: House / Tech House
Label:: Intacto
Catnr: INTAC035
Mp3 Download Source: WEB
Quality: 320kbps avg / 44.1KHz / Full Stereo
Digital Released: October – 2011
01. Backsoul Original Mix 6:41
02. I Lead You Original Mix 7:13
03. Ain't No More Original Mix 6:45

DOWNLOAD | | Download with out limits!
Mihai Popoviciu – Backsoul
HIGHLIGHTS FEEDBACK ARTISTS:
Joel Mull: I Lead You. Nice. Bumpy kick and nice baseline + Dubspace. Gets me going anyday. Thank u for the music. Christian Smith: very solid tech house! full support! Paul Ritch: really great release!!! Nick Curly: always in love with mihais work…full support Edwin Oosterwal: Looking forward to lead the dance floor with I Lead You. Great vibe! Adam Beyer: I lead you and ain´t no more are my faves. good shit. Kaiserdisco: nice stuff here, will test them LOUD on the dancefloor! thx Michael Forzza: truly splendid tracks, nice build up, nice atmosphere, will play out for sure Bart Skils: love these tracks..very cool! Riva Starr: grooovyyyy