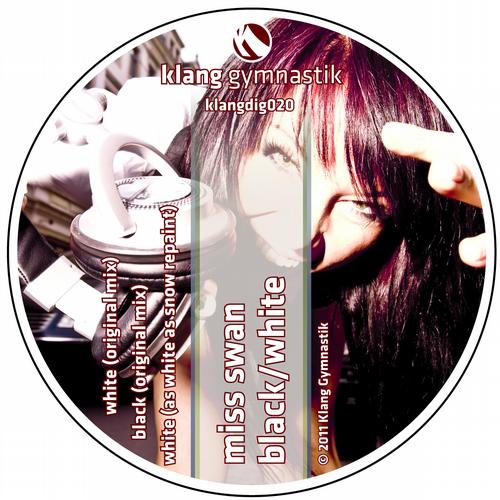 Miss Swan comes with two great melodic house tunes for her first release on Klang Gymnastik. "Black" and "White" will burn the floor!
Artist: Miss Swan
Title: Black White
Genre: Tech House / Progressive House
Label:: Klang Gymnastik
Catnr: KLANGDIG020
Mp3 Download Source: WEB
Quality: 320kbps avg / 44.1KHz / Full Stereo
Digital Released: October – 2011
01. Black [05:47]
02. White (As White As Snow RePaint) [05:40]
03. White [05:37]

DOWNLOAD| | Download with out limits!