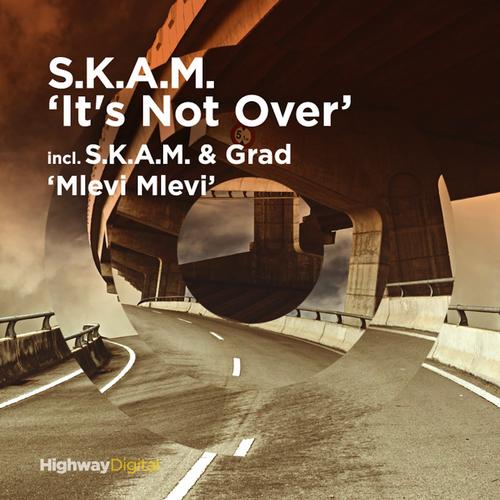 Artist: S.K.A.M.
Title: Its Not Over
Genre: Tech House
Label:: Highway Records
Catnr: HWD09
Mp3 Download Source: WEB
Quality: 320kbps avg / 44.1KHz / Full Stereo
Digital Released: October – 2011
1. S.K.A.M – Its Not Over (DZeta N Basile Remix) (8:00)
2. S.K.A.M – Its Not Over (Original Mix) (7:56)
3. S.K.A.M&Grad – Mlevi Mlevi (Original Mix) (6:27)
4. S.K.A.M&Grad – Mlevi Mlevi (Rhadow R2D2 Remix) (6:58)

DOWNLOAD | | Download with out limits!
S.K.A.M. – Its Not Over [HWD09] Release info :
Ninth release of Highway Digital is an ideal collaboration of the best Russianhouse music forces – talented producer (S.K.A.M.) and respected veteran DJ(Grad). Maxim S.K.A.M., Forza Records owner, is known for his top notchproduction, released on such labels as Spinnin, Ole, Soulman and SupernovasLapsus Music, to name a few. He met in the studio with Anatoly Grad to make astunning EP, perfect for the dancefloor.Remix duties were assigned to London based duo Dzeta N Basile (Plastic City,VIVa MUSiC, Tsuba, 1trax, I Records, Neurotraxx Deluxe) and Romanian starRhadow (Sintope, Bla Bla, SK Supreme, Nulogic, Pura Music).