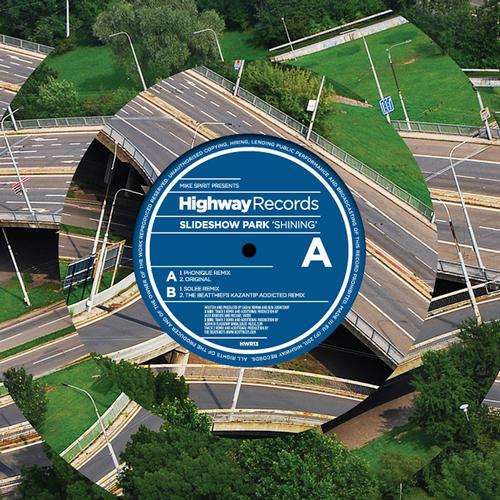 Artist: Slideshow Park
Title: Shining
Genre: Deep House / Tech House
Label:: Highway Records
Catnr: HWR013
Mp3 Download Source: WEB
Quality: 320kbps avg / 44.1KHz / Full Stereo
Digital Released: September – 2011
01. Shining – Original Mix [04:46]
02. Shining – Phonique Remix [07:30]
03. Shining – Solee Remix [08:26]
04. Shining – Spieltape Remix [07:20]
05. Shining – The BeatThiefs Kazantip Addicted Remix [07:33]

DOWNLOAD | Download with out limits!
Slideshow Park – Shining Release Info :
Original mix of "Shining" is a perfect summer anthem by Slideshow Park – talented indie project from Moscow, based on promising Xuman Records.Vinyl edition includes brilliant remixes by artists whose names speak for themselves: deep house legend Phonique (Dessous, Poker Flat, Systematic, Moodmusic, Souvenir), Parquet Recordings owner Solee (also releasing his production on such imprints as Renaissance, Global Underground, Yoshitoshi and Dieb Audio!) and British duo The BeatThiefs known for their massive house tunes on Spinnin, Big & Dirty, Ultra and Flamingo. Release also completed with digital exclusive – remix by Spieltape (Global Underground, Darkroom Dubs, Time Has Changed).