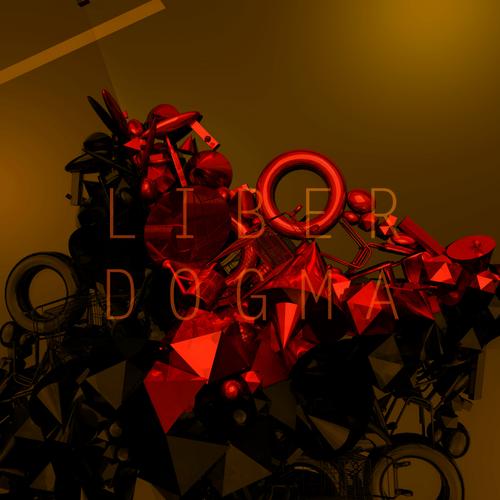 Artist: The Black Dog
Title: Liber Dogma
Genre: Techno / Electronic
Label:: Soma Records
Catnr: SOMADA092
Mp3 Download Source: WEB
Quality: 320kbps avg / 44.1KHz / Full Stereo
Digital Released: October – 2011
01. Dark Wave Creeping 05:23
02. The Death Ov The Black Sun 03:08
03. Steam Caliphate 02:44
04. Drop Kick Kali 03:07
05. Eden 353 03:34
06. The Black Maria 04:43
07. Single Light Focus 05:10
08. Silent Escape 05:39
09. Hype Knot 7 04:45
10. Bird Siren 05:12
11. Feeder Rub Out 04:18
12. Worship: The Drum 05:24
13. Car Crash Magick 04:56
The Black Dog – Liber Dogma Release Info :
The Black Dog are a legendary live act whose ability to destroy venues and wreck soundsystems is undeniable. They blur the boundaries between DJing and performance while possessing an excellent sense of where to take the crowd. Live, they represent purist techno, which is also utterly crowd pleasing. On record, tBd are famous for delivering subtlety, emotion, and intellectual richness, as well as great tunes, but never in their career have they managed to convey the sheer visceral impact of their performances as on"Liber Dogma".
This album contrasts with last years extremely well-received ambient outings on Music For Real Airports and the Dadavistic Orkestra collaboration with members of the Psychick Warriors of Gaia. While none of the band's artistry and care has been lost, there is now a greater focus on a pure, and utterly exhilarating, vision of how techno can transform the dancefloor into a realm of complete pleasure. Presented as a seamless mix, Liber Dogma shifts expertly between biting, sensual electro (Death Ov The Black Sun), plangent electronics (Dark Wave Creeping, Eden 353, Feeder Rub Out), and also wave after wave of throbbing Dark Wave Techno. There is real continuity with the simply awesome funky techno of the accompanying singles on their own Dust Science label – together these releases comprise a mix-friendly triptych of the finest electronics currently available.
Tracks such as Black Maria, Bird Siren, Single Light Focus and Silent Escape represent a renaissance in smart but hugely entertaining techno that offers a refreshing and eagerly anticipated alternative to anaemic synth washes or testosterone-crushed distortion. Liber Dogma is a satisfying and hugely enjoyable journey into sound. The Black Dog – This album is about surrendering to hypnotic, physical music played loud in big, dark rooms. We always wanted to make an album that reflects the kind of set we play live, and that's what we've done with Liber Dogma. It's all about red lights, a smoke machine, a single strobe, a Funktion One soundsystem… and The Black Dog. We've played all over the world and we've brought that vibe back to our lab. Forget the fancy lighting, the indoor scarves, the hair do's and the hair don'ts; fuck all of that. Music is about losing yourself and having a good time with friends and that's what this album will help you do.