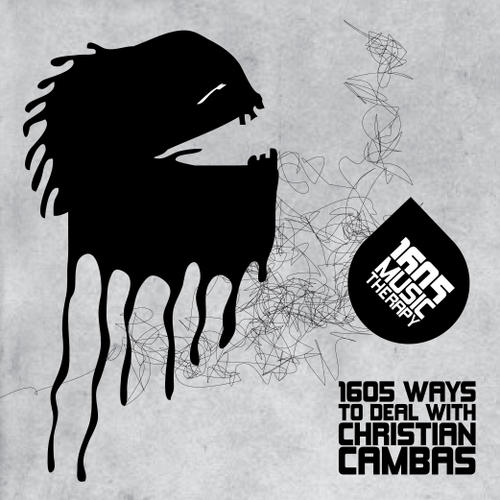 Artist: Various Artists
Title: 1605 Ways To Deal With Christian Cambas
Genre: Techno
Label:: 1605
Catnr: 1605082
Mp3 Download Source: WEB
Quality: 320kbps avg / 44.1KHz / Full Stereo
Digital Released: October – 2011
01. Da Fresh – Pump Diss Party (5:59)
02. Piatto – On The Road To Mexico City (8:52)
03. Axel Karakasis – 4th Floor (6:42)
04. Cristian Varela – SafeHouse (6:40)
05. Dataminions – S.O.S. (7:22)
06. Gabriel D'Or, Bordoy – Organic Planet (6:38)
07. Matt Minimal – Out Of Control (7:25)
08. Spiros Kaloumenos – Indoor (6:24)
09. Christian Cambas, Umek – On The Edge (Stefano Noferini Remix) (6:23)
10. Spartaque – Ricochet (7:33)
11. Alexander Madness – Double Trouble (7:20)
12. Glitter – Ravers (5:52)
13. PE & BAN, DJ Mandraks – Tribute To The Master (5:49)
14. Lorenzo D'Ianni – Rebound (7:04)
15. Farrel 8 – Freaked Out (7:00)
16. Gabi 2B – Hippie Hang Out (7:25)
17. Ways To Deal With Christian Cambas (Continuous DJ Mix) 63:05
VA – 1605 Ways To Deal With Christian Cambas Release Info:
"1605 player Christian Cambas" presents his first compilation featuring 14 brand new exclusive tracks, which were meticulously selected for this project. Going straight to the point in 1605 style, there is nothing subtle about this collection;
Picking out the most intense productions from today's Techno flavors, the palette is spread far apart, boasting a variety of names from Axel Karakasis and Cristian Varela to Da Fresh, Gabriel D'Or & Bordoy and much further. The release also comes with an exclusive hour+ mix featuring Christian's re-edits of every track to ensure maximum impact.