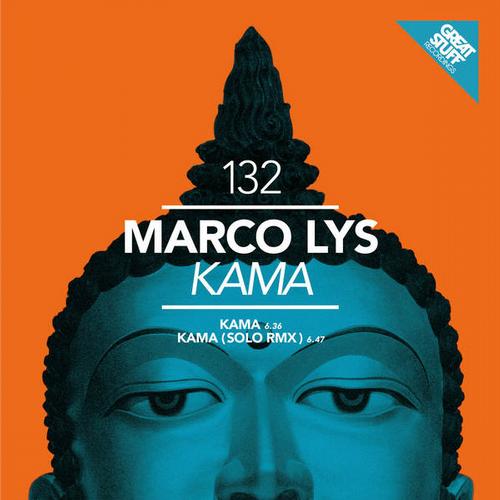 Artist: Marco Lys
Title of Mp3: Kama
Genre: Tech House
Label:: Great Stuff Recordings,
Catnr: GSR132
Mp3 Download Source: WEB
Quality: 320kbps avg / 44.1KHz / Full Stereo
Digital Released: November – 2011
01. Marco Lys – Kama 6:40
02. Marco Lys – Kama (Solo remix) 6:48
Marco Lys – Kama Release notes:
As an in-house artist for Chris Lake's Rising Music, talented tunesmith Marco Lys carefully rides the line that balances underground cool with accessible, big room sensibilities. After a slew of big tracks for the label and co-productions with the head honcho and releases on the legendary Strictly Rhythm and Hotfingers, he lands on Great Stuff with a big slice of tribal sauciness.
Kama focuses on a maddening, tribal vocal chant and compliments it with taut, galloping conga rhythms, bending bass licks and light, skippy percussion. The result is a track that nestles comfortably somewhere between techno and tribal house, and one that will be best utilised as a building block for a set to ramp up another gear.
Fans of Lys won't be disappointed by this solid effort. Solo follows up his marvellous Pumpernickel EP with a storming remix of Kama. The Italian producer constructs one of his typically mischievous, bumping grooves, charged by succinct chime sounds, widely-panned guitar strums and a different take on the tribal flavour that the original serves up. This remix is up to no good, and it's rather insistent that you join it on its wild rampage across the dancefloor. Cheeky stuff.