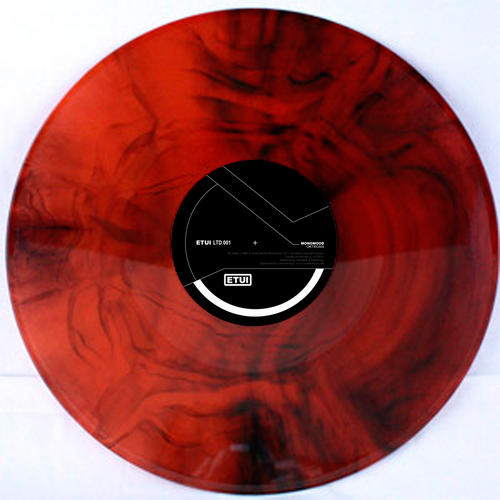 Artist: Monomood
Release Title: Oktrosis
Genre: Dub Techno
Label:: Etui Records
Catnr: ETUILTD001
Mp3 Download Source: WEB
Bitrate: 320 kbps avg / 44.1KHz / Joint Stereo
Digital Released: 2011
01. Oktrosis 6:41
02. Enhanced Variables (Vinyl Edit) 6:54
03. Monoskop 8:15
Monomood – Oktrosis Release Notes :
With the start of its new limited vinyl series, Dresden label Etui Records is returning to its musical roots of the late 90s. They retrace Detroit Techno and simultaneously transfer Dub Techno into an up-to-date audio frame. The ETUILTD001 Monomood Oktrosis EP is released as a black/red marble vinyl. As an artist Monomood is difficult to categorize. What is it? Techno? House? Drum and Bass? Or maybe Dubstep? What about a quantum Funk or Ambient? Well, actually, its always a bit of everything but its always new and fresh.
It is hard to find the leitmotif, and yet there is one: quality. After dwelling on the Drum and Bass station for a while, it is most accurate to say Monomood has taken off into the future: the wide cosmos of dubby Techno sounds. His vinyl debut on Etui Records carries us into the complex world of echoed chords and spacy Delays. The title track "Oktrosis" illustrates the complexity of Monomoods art. The stabs and chords arranged with lots of echo indicate vicinity to Detroit Dub Techno without loosing the keen sense for the modern teutonic groove. His peculiar melancholy and dreamy harmonies already came into action in the track "Enhanced Variables" that has been released on the Etui Summer Camp 3 compilation.
This particular work, available as A2 piece in a special vinyl version, ingeniously crosses the genres of summerly Deephouse and cool Dub Techno. "Monoskop", the track on the B-side with its heavy groove and rough chord-loop, also mainly addresses the late summers' dancefloors of the world.