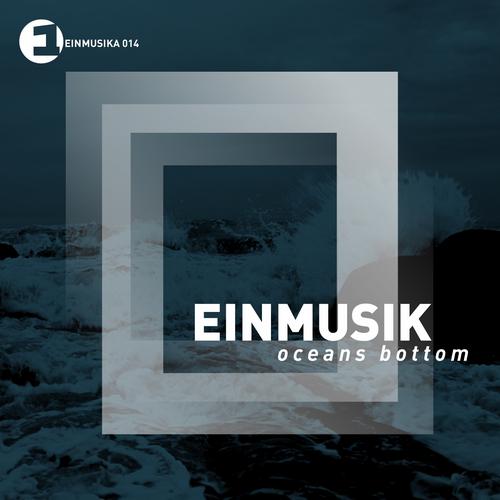 Artist: Einmusik
Release Title: Oceans Bottom EINMUSIKA014
Genre: Tech House
Label:: Einmusika Recordings
Catnr: EINMUSIKA014
Mp3 Download Source: WEB
Bitrate: 320 kbps avg / 44.1KHz / Full Stereo
Digital Released: 2011
01. Qazaqstan 7:38
02. Starbirth 6:40
03. Oceans Bottom (Short Mix) 5:51
04. Nyx 9:02
05. Bambaataa 7:29
06. Sacred Workload 7:03
07. U108 (Beatport Only Bonus Track) 7:43
08. Sudden Waltz 3:41
09. Die Oni 8:10
10. Prophet 4:00
A vision is never finished. You will just get an idea of the things which are possible if you listen to your songs at the end of an album-production. Einmusik We are listening to a snapshot, embedded into a collection for the future. Einmusiks new album "Oceans Bottom" is splitted like this: He is looking back on cultural traditions and historical moments but the sounds are anything but old-fashioned and nostalgic.
Already the first song "Qazaqstan" is a special one: A foreign guitar next to a peak time bass and distinctive melodic finesse in every second, this Dancefloor-Track will not go out of your mind for sure.
And so the mission is already declared at the beginning: The people should dance to fancy electronic music with typical Einmusik soft synths and a big dosage of passion. We are talking about a summary of long-lasting grooves instead of quick hits. Oceans Bottom is full of melodic freedom and groove-enthusiasm – this makes Einmusik productions so unique. The Song ?Starbirth? wakes you up and makes you moving, the ?Oceans Bottom? single fetches you to an unknown journey with organic sounds and voluminated vocals, followed by ?Nyx? which welcomes you in Einmusiks prefered sound-universe mysterious and gracious.
There are poppy numbers like Those Said, Die Oni and "Bambaataa", neighbored by deep and dreamy tracks like "Sacred Workload" with its hypnotic hymn-like Choral on the other site. Einmusiks inspiration comes from many places and things all over the world: From russian buildings, Kasakh folk songs, Berlin sunrises and European Synth-Performances from the 80's.
This man is a passionated gatherer of beautiful impressions. A good reason for getting lost with all those catchy hooks and refreshing true compositions. And so the album is a colourful journey through past times, but you will always be one step closer to the future by listening. Enjoy!!