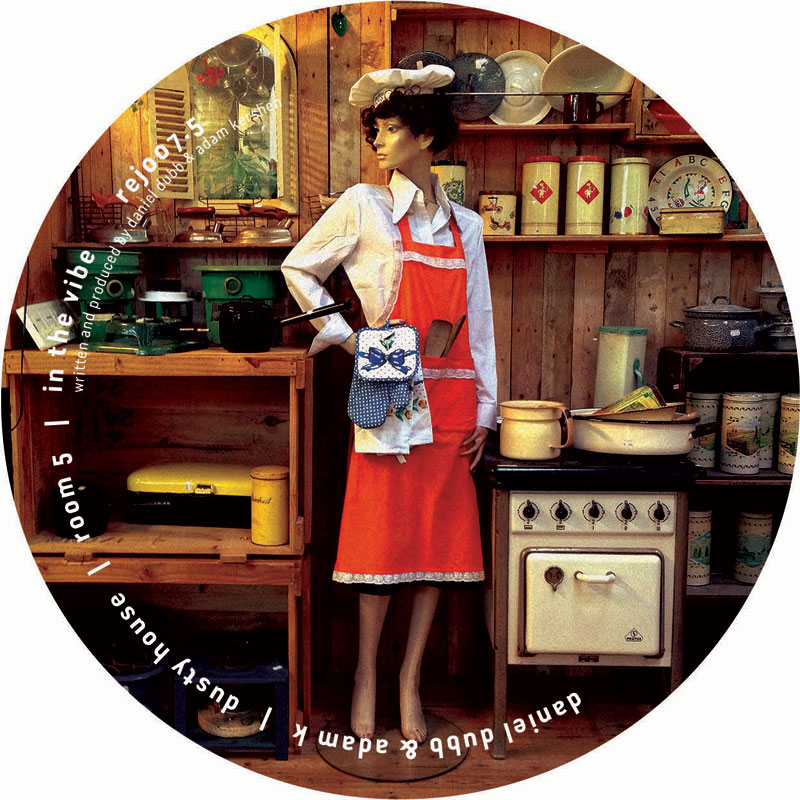 Artist: Daniel Dubb & Adam K
Release Title: Dusty House Room 5 REJ007.5
Genre: Tech House
Label:: Rejected
Catnr: REJ007.5
Mp3 Download Source: WEB
Bitrate: 320 kbps avg / 44.1KHz / Full Stereo
Digital Released: 2012
Size: 36.92 Mb

01. Daniel Dubb & Adam K – In The Vibe (Original Mix) 8:16
02. Daniel Dubb – Wash The Dish (Original Mix) 6:52
Total Playtime: 15:08 min
Download File Direct Downloads
Release notes:
Toronto's Daniel Dubb makes a return to Rejected for the first time since his 2010 release "Bring The Heat." This time, not only is he joined by fellow Canadian Adam K on the lead cut of his new EP, but he is also given the honour of hosting Room 5 of the Dutch label's successful series of 'Dusty House' releases.
The Dusty House series was kicked off back in 2009 with label boss Joris Voorn's now legendary "Sweep The Floor" heading up Room 1. The filtered house styling of the release ruled the summer season and the series gained a huge following as Joris was joined by Nic Fanciulli and fellow label boss Edwin Oosterwal, who both took control of their own rooms in the house.
Daniel's stocked the bar, rigged the lights, fed the smoke machine and is ready to welcome us all into Room 5 with his brace of new tracks. Two polished dance-floor tools in the shape of his and Adam's "In The Vibe" and the solo cut and aptly named "Wash The Dish." Strong examples of neat housework from Daniel and a most welcome addition to the Dusty House.