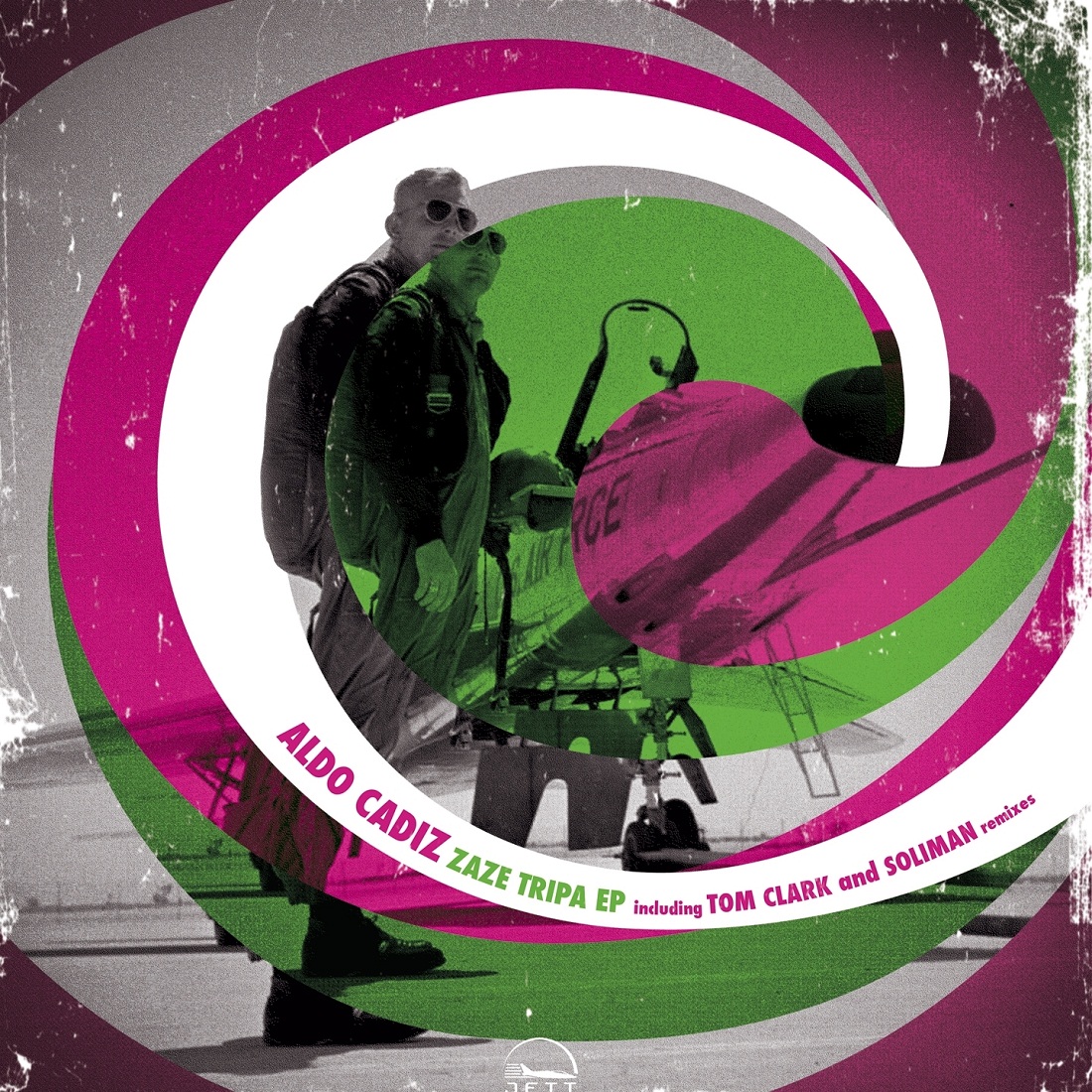 Artist: Aldo Cadiz
Release Title: Zaze Tripa (feat. Valeria Karter) JETT007
Genre: Tech House
Label:: JETT Records
Catnr: JETT007
Mp3 Download Source: WEB
Bitrate: 320 kbps avg / 44.1KHz / Full Stereo
Digital Released: 2012
Size: 102.59Mb

01. Tripadoz feat Valeria Karter (Fred Siera Remix) 7:43
02. Tripadoz feat Valeria Karter (Original Mix) 8:42
03. Tripadoz feat Valeria Karter (Tom Clark Remix) 6:54
04. Zaze Klap (Original Mix) 7:40
05. Zaze Klap (Soliman Remix) 7:44
Total Playtime: 38:43 min
DJ FEEDBACKS :
DJ SNEAK : Killer Cadiz!! Tripadoz is a great trip…
MATTHIAS TANZMANN : Will try Zaze Klap, thx!
MARCO CAROLA : Zaze Klap is nice.
MONIKA KRUSE : Tom Clark remix.
NICOLE MOUDABER : Full support especially the originals.
REBOOT : Cool release, will play.
STEVE LAWLER : Tripadoz
ANTHONY COLLINS : Fred Siera remix is really cool, thanks.
GEL ABRIL : Tom mix is nice.
BENNO BLOME : Full BB support!
NICOLAS MASSEYEFF : I like Tripadoz, nice groove !! will try it this week end. Thanks
HERMANEZ : Very nice release, tnx!
GIUSEPPE CENNAMO : Cool ep from Aldo, nice tracks and great remix from Tom Clark .
PACO OSUNA : Thank u :)
MARTIN EYERER : Super dope release…will play in my radioshow!
BASTI GRUB : I like it :)
M.IN : Nice tracks
FLORIAN MEINDL : Nice melody in Fred's remix!
MIHAI POPOVICIU : Tom Clark remix for me!
STEPHEN HINZ : I like Zaze Klap and Tom remix.
KIKO : My fav ………. Zaze Klap original !! good work !! i ll play for sure !!!
SALVATORE FREDA : I like and will play Tripadoz, Tom Clark remix is cool too.
PIEMONT : Phat EP… Tripadoz original for us!
BUTCH : Nice EP thanks.
MARCELLO ROSSELOT : Love Tripadoz original and Tom Clark remix. Thanks
MARCO FENDER : Killer release !!
BENNY GRAUER : YES, really great release. Like all tracks, but my fav. is the Soliman remix, BOMB! Thx for the music
ERIC TARLOUF : Great EP will try it.
LARSSON : I really like the Tom Clark remix, support thanks !
MARC DEPULSE : Zaze klap original + Soliman remix are big !!
SASCH BBC : Cool stuff! thanx a lot
WOLLION : Bomb!
BENNA : Llike the Tom Clark mix and the remix from Soliman too!
PATRICK KUNKEL : Wow! great release! all mixes rock!°
LONYA : Aldo Cadiz EP is really good , digin Fred Siera and Soliman remixes, thanks for sending !!
PATRICK ZIGON : Great package! Originals and Toms remix for me!
MIRCO VIOLI : Tripadoz original is very nice. I will try it!
DAN DRASTIC : Nice !
JULES & MOSS : Like a lot Tripadoz (Original) and Tom Clark remix, will play. The whole EP is cool. Support. =)
PIRUPA : Zaze klap is The Bomb !!
JONAS FAHZ : I like Zaze klap orginal
DANJEL ESPERANZA : Tom Clark remix for me.
HARADA : Really nicerelease, Zaze Klap for me.