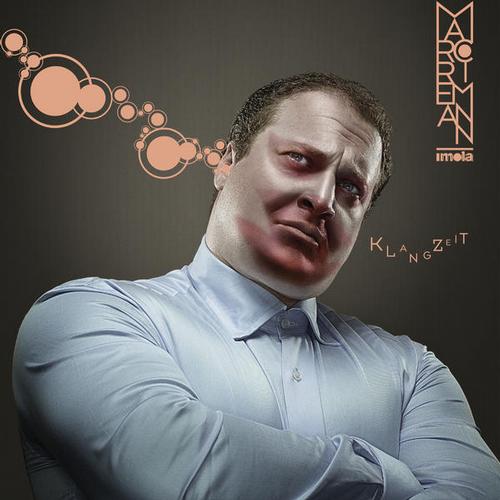 Marco Riemann – Klangzeit EP – German tech house producer Marco Riemann is back on imola-music with Klangzeit cooperation with internationally known producer Someone Else! After two releases on Steve Bug's Pokerflat, Klangzeit is now Marco's latest releases on his own label imola-music which he manages together with the Cologne producer Jens Zimmermann.
All tracks on Klangzeit are straight forward minimal-/techhouse stuff which are clearly oriented to club's peaktime. The beats and hooklines are stripped down to the minimal bones which sucks you into its groove from the first kick drum beat. The release includes three original tracks by Marco and one very cool cream topping: Philadelphia's minimal techno producer and DJ, Someone Else, who was voted one of the world's best live acts of 2006 (groove magazine), contributed a remix of Marco's track Klangzeit.
The 2 versions of  Klangzeit are followed by 2 further tracks, which continue seemingly with hypnotizing baselines and sounds. At the latest the track RoundNRound will finally make the club atmosphere completely splashing over after fading in some unique vocal stuff as of the middle of the track. And by the ways, great news for all fans of the black gold: The release will also be available on vinyl as of mid October!
Artist Marco Riemann
Title Klangzeit EP (Incl. Someone Else Remix)
Genre Tech House
Label Imola-Music
Catalog# IMOLA011
Released 2013
MP3 Download Source WEB
Play Time 28:58 min
Total Tracks. 4
Bitrate 320 kbps
1. Klangzeit (Original Mix) ( 7:11)
2. Klangzeit (Someone Else Remix) ( 7:52)
3. RoundNRound (Original Mix) ( 6:11)
4. The Magnifier (Original Mix) ( 7:44)
Total Playtime: 28:58 min