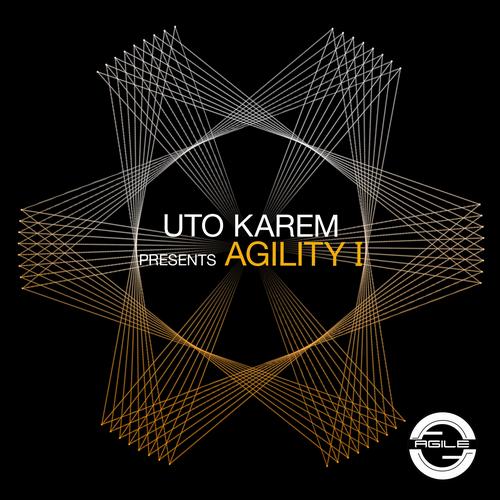 Uto Karem Presents AGILITY I – After a lot of great collaborations and fantastic releases on my own imprint AGILE Recordings, I am happy to present you a series of Various Artists Compilations named AGILITY.
Each compilation will include a selection of very special tracks from an extraordinary roster of artists. Each track has been carefully tested on the dancefloor, and only the ones that have received a great reaction from the crowd have been chosen to be part of this very special package. This package is quite varied with all mixes reaching new ground with sounds and appeal. In this release we will see some of the finest producers such us: Raffaele Rizzi, Loco and Jam, Ant Brooks, Pascal Nuzzo , Max D-loved and Nino Bua.
At the end of the day, good music is good music regardless the genre. What truly makes this release to stand out is not only the lush sounds but the acute versatility and the diversity with all tracks which some of them will get a constant play.Brilliant stuff from Agile.
Artist VA
Title Uto Karem presents AGILITY I
Genre Techno
Label Agile Recordings
Catalog# AGILE028
Released 2013
MP3 Download Source WEB
Play Time 39:24 min
Total Tracks. 5
Bitrate 320 kbps
1. Ant Brooks – Movi (Original Mix) ( 7:39)
2. Loco & Jam – Harai Goshi (Original Mix) ( 7:23)
3. Max D-Loved, Pascal Nuzzo – Rebel (Original Mix) ( 9:17)
4. Nino Bua – Get To It (Original Mix) ( 7:47)
5. Raffaele Rizzi – Frenetik (Original Mix) ( 7:18)
Total Playtime: 39:24 min

Cosmobox Direct Downloads
[spoiler]
[/spoiler]