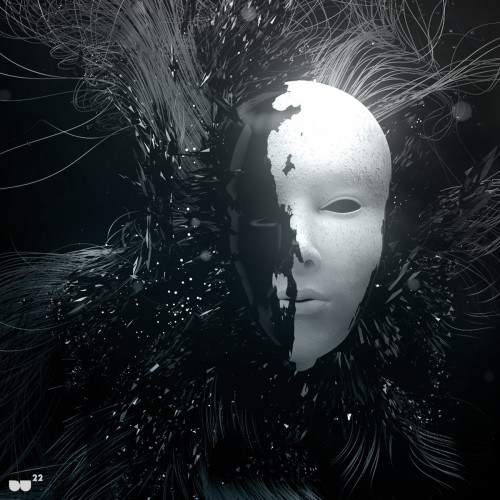 Artist Drasko V & Kero
Title T1/2
Genre Electronic, IDM, Techno
Label Detroit Underground
Catalog# –
Released 2014
MP3 Download Source WEB
Play Time 34:46 min
Total Tracks. 7
Bitrate 320 kbps
1. Exponent (Drumcell Remix) ( 6:00)
2. Superheavy (Jesse Somfay Remix) ( 7:19)
3. Exponent ( 4:11)
4. Superheavy ( 3:24)
5. Exponent (SiBegg Remix) ( 5:32)
6. Exponent (Valance Drakes Remix) ( 4:16)
7. Exponent (Furs Remix) ( 4:04)
Total Playtime: 34:46 min

From the ruins of the birthplace of techno …
Detroit Underground returns with this, their twenty second release, in a catalogue that has come to define the outer limits of experimental electronics while still adhering to dance floor basics.
This edition sees DU label boss Kero return to the spotlight in collaboration with LA based sound designer and interactive director Drasko Vucevic, aka Drasko V of Los Angeles based DRASTIC Music + Technology. Drasko has recently created, among other things, sound design for a promotional featurette for the Academy Award nominated film Gravity.
Given the label's long time fascination with the intersections of music, art and technology the collaboration is as fitting as it is fruitful.

Side A ups the collaborative ante as this 12'' comes blasting out of the gate with two very strong remixes, Exponent is the subject of a relentless 4/4 treatment from LA techno exponents Drumcell while Superheavy gets an acid-style work out from Canadian producer Jesse Somfay's Borealis project.

It is not until the second side that we hear the original versions of Exponent and Superheavy, both of which reveal themselves to be undulating masses of hip hop tinged beats over dark, bass rich undertones, with the latter offering some brighter tones as well – in other words pretty much what you might expect out of a Drasko V and Kero collaboration.

Side B is further rounded out with a couple of remixes from England's Si Begg and Valance Drakes the former coming in with a super compressed, squelched out, electro inspired take on Exponent while Valance Drakes chills us back out with an impossibly mellowed out version of the same,
+ digital version includes DETUND resident FURS remix.