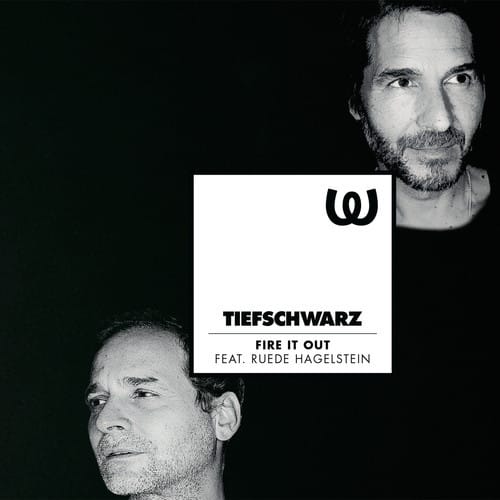 The protagonists of our next release literally fit to the medium's color: We are happy to announce Tiefschwarz's first appearance on our label which is carved in black rills, three years after they mixed the "Watergate 09" compilation for us.
Tiefschwarz first appearance on Watergate Records with mixed compilation "Watergate 09"
The A-side starts with the Tiefschwarz Extended of this collaboration between the two brothers and Ruede Hagelstein: This version of "Fire It Out" is a percussive track with the intense pull we love from Tiefschwarz. The original is more vocal and melody based and is included in the digital EP package.
Fire It Out remixes  included by dOP.
dOP also contribute two remixes, both in the digital "Girl" and the pressed on vinyl "Boy" version. Next to the latter, you'll find another Remix: Fango took "Fire It Out" quite literally and interpreted it as a perfect techno track. The four remixes are a great supplement to the already versatile original. The 19th Watergate vinyl will be released on July 28th on wax and digital.
Fire It Out (feat. Ruede Hagelstein)
Tiefschwarz
LABEL: Watergate Records | WGVINYL019
GENRE: Tech House
RELEASED: 2014
MP3 DOWNLOAD SOURCE: WEB
BITRATE: 320kbps / 44100kHz / Full Stereo
TRACKS: 3
SIZE: 53.53 megs

1. Fire It Out feat. Ruede Hagelstein (dOP Boy Remix) 7:45
2. Fire It Out feat. Ruede Hagelstein (dOP Girl Remix) 4:38
3. Fire It Out feat. Ruede Hagelstein (Tiefschwarz Extended) 9:40
Total Playtime: 22:03 min