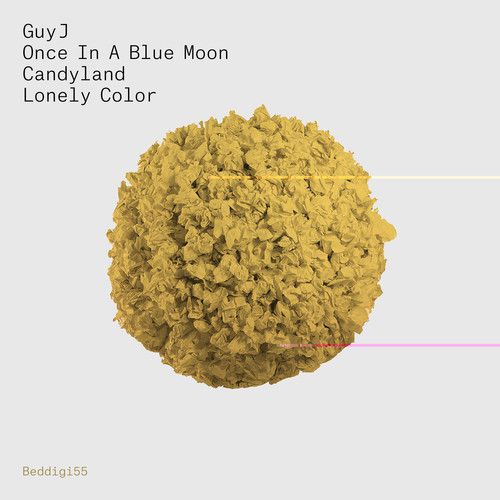 Once In A Blue Moon / Candyland / Lonely Color
Guy J
LABEL: Bedrock | BEDDIGI55
GENRE: Techno, House, Progressive
RELEASED: 2014
MP3 DOWNLOAD SOURCE: WEB
BITRATE: 320kbps / 44100kHz / Full Stereo
TRACKS: 3
SIZE: 57.78 megs

TRACKLIST
1. Once In A Blue Moon 8:35
2. Candyland 7:29
3. Lonely Color 7:56
Total Playtime: 24:00 min
Guy J returns to Bedrock with what is probably one of the most eagerly awaited releases of the year. Having been an outstanding highlight in his sets for many months, and been the subject to endless discussion across social media, "Candyland" is set to take things to another level.
For many people around the world, Guy J's music is uniquely joyous, uplifting, intelligent and beautiful, and there can be no doubt that he is one of the standout electronic artists today. His work is always touched with a magic and emotion that few rival, and "Candyland" is a perfect example of why his productions are quite simply – so special. Its restrained, euphoric, sensual beauty flows effortlessly into an ever-blossoming journey as it weaves its slow-build seductive spell – this is a tune that will surely become a future timeless classic?
Two further treats are "Lonely Color", with its deeply delicious throbbing core laced with enticing, subtle melodic flourishes; along with another recent live favourite, the supreme, smile inducing "Once In A Blue Moon". Guy J has the ability to turn up the pressure until emotion is literally pouring out of the speakers. He is an artist that everyone should, most definitely, always keep on their music radar.