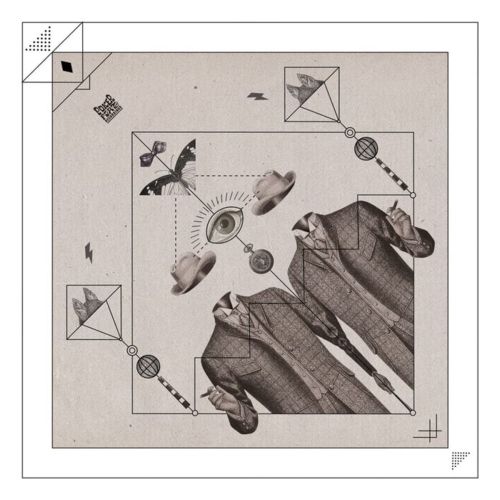 Four Jacks, Pt. 1 – 15 Years of Poker Flat
VA
LABEL: Poker Flat | PFR153
GENRE: Tech House
RELEASED: 2014
MP3 DOWNLOAD SOURCE: WEB
BITRATE: 320kbps / 44100kHz / Full Stereo
TRACKS: 4
SIZE: 68.94 megs

TRACKLIST
1. Boris Dlugosch – Sweet Talk (The Organ Grinder's Workout) 8:16
2. Steve Bug – A Shot In The Dark (Taylor 'Trapped In '92' Remix) 6:12
3. Tom Flynn – She's Nice 5:59
4. youANDme – Quince 8:06
Total Playtime: 28:33 min
Poker Flat Recordings has been dealing out underground house music with a unique twist since 1999; from the defining debut "Loverboy" through the Bugnology series, acclaimed albums and worldwide club hits, Steve Bug's essential imprint has unearthed new talent, developed rising stars and welcomed veterans into the fold. Steve Bug's reputation as an exceptionally gifted DJ, producer and music connoisseur is about to carry the beloved imprint to its 15th anniversary, which will be celebrated with its finest collection of raw talent yet, starting with this first instalment of the anniversary series called Four Jacks.
With beloved DJ sets and many seminal labels – Raw Elements, Dessous, Audiomatique, Traffic Signs and Poker Flat – to his credit, Steve Bug has little to prove, but the tireless artist has never been a slouch on the production front, as he's proven time and again.
Classic tracks like "A Shot In The Dark" showcased his musical chops, and tied together elements of classic warehouse sounds, deep and sophisticated production and an uncompromising techy edge. The 4 Jacks anniversary reworking of this track boasts the remix talents of Taylor, whose sleek approach chops up the old school piano chords of the original for a bumping, more streamlined result.
Another smashing new remix features in the form of Boris Dlugosch's 2012 acid-disco-house hit "Sweet Talk". Here The Organ Grinder crafts a bass-heavy monster with a walloping kick drum and syncopated handclaps that enhance Boris' acid melodies and make it rough and ready for underground tastes.
Two brand new productions round out the 4 Jacks package. youANDme's remix of Steve's "Pelican Glide" earlier this year paved the way for their production debut for Poker Flat, and "Quince" is one of their finest yet. The track is the epitome of deep, with restrained, icy percussion and delicate melodic stories, that all combine for a warmly organic deep swing.
Tom Flynn also joins the Poker Flat posse for the first time with "She's Nice": sultry, quirky and bound to be a dancefloor favourite, with twisted, distorted vocals that makes it perfect for the latest of nights and most intriguing of sets.
Fifteen years deep, and Poker Flat Recordings is still on top of its game.