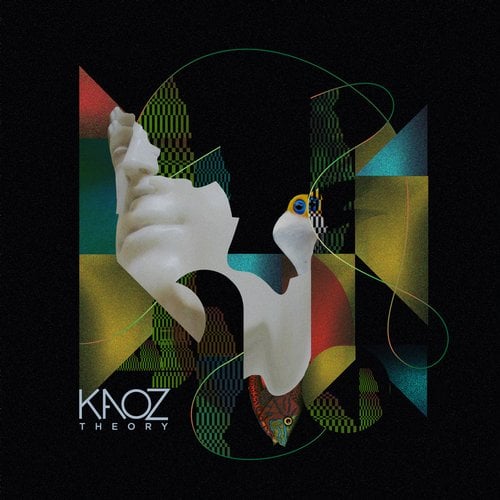 Kerri Chandler Presents Kaoz Theory
Seth Troxler, Davide Squillace, Matthias Tanzmann, Kerri Chandler, Voyeur, Stephane Ghenacia, Detroit Swindle, Seb Zito, The Martinez Brothers, Trittico [presented by Cirillo], Chez Damier, Heart 2 Heart, Massprod, Lola Purple, Rick Wade, DJ W!ld, Jerome Sydenham, Aschka
LABEL: Kaoz Theory | KT001
GENRE: Techno, Tech House, Deep House
RELEASED: 2015
MP3 DOWNLOAD SOURCE: WEB
BITRATE: 320kbps / 44100kHz / Full Stereo
TRACKS: 16
SIZE: 272.79 megs
16 TRACKS TOTAL
1. Chez Damier, Heart 2 Heart – Detroit 3000 feat. Heart 2 Heart (Original Mix) 7:33
2. Davide Squillace – The Room By The Pool (Original Mix) 6:34
3. Detroit Swindle – Ballin (Original Mix) 6:28
4. DJ W!ld – Let's Do This (Original Mix) 7:28
5. Jerome Sydenham, Aschka – Station X (Dub Stop) 6:21
6. Kerri Chandler – Turn Off The Lights (Who's Afraid Of The Dark) (Original Mix) 8:08
7. Lola Purple – Keep It Rollin (Original Mix) 5:03
8. Massprod – Here To Stay (Original Mix) 8:47
9. Matthias Tanzmann – Boxing Day (Original Mix) 7:31
10. Rick Wade – You Need Love (Original Mix) 5:47
11. Seb Zito – Bedlam Holla (Original Mix) 7:21
12. Seth Troxler – Tubby (Original Mix) 7:22
13. Stephane Ghenacia – MamaJunk (Original Mix) 6:58
14. The Martinez Brothers – Mr Gone (Original Mix) 7:59
15. Trittico [presented by Cirillo] – Pugnet (Original Mix) 6:24
16. Voyeur – A Problem For The Whole Solution (Original Mix) 6:56
Total Playtime: 112:40min
Kaoz Theory the unmixed release will feature fresh music from Seth Troxler, The Martinez Brothers and Chez Damier.
Kerri Chandler will launch a new label in June, Kaoz Theory, with a 16-track compilation called Kerri Chandler presents Kaoz Theory.
Kaoz has been a name associated with the US veteran for many years—Kaoz 6:23 was one of his earliest DJ nicknames. His latest offering will hit the shops on June 22nd, presenting 16 tracks in an unmixed format. All the music on there is new and was made especially for the release, with contributions from Chandler and fellow DC-10 regulars Seth Troxler, The Martinez Brothers, Davide Squillace, Matthias Tanzmann, Cirillo, Chez Damier and DJ W!ld. Detroit Swindle, Rick Wade and Fuse London's Seb Zito have also made the cut.