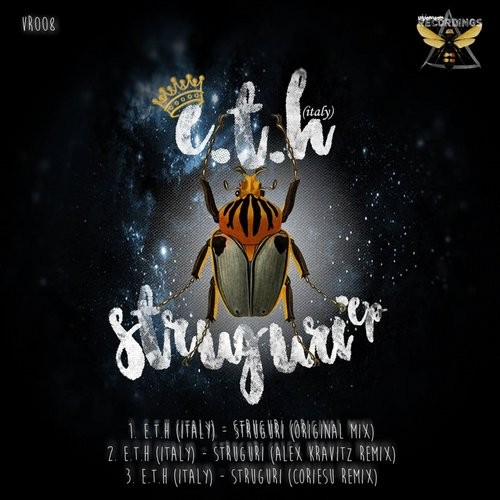 ARTIST: E.T.H (Italy)
ALBUM: Struguri EP
LABEL: Vision Room Recordings | VR008
GENRE: Minimal
BITRATE: 320Kbps
ORIGINAL RELEASED 2016-03-01
SIZE: 57.89 MB
TOTAL TRACKS 3
E.T.H (Italy) – Struguri (Alex Kravitz Remix) (08:24)

122bpm/Amin

E.T.H (Italy) – Struguri (Coriesu Remix) (09:17)

126bpm/Gmin

E.T.H (Italy) – Struguri (Original Mix) (07:17)

121bpm/Amaj
Total Playtime: 00:24:58 min
Welcome to the family Vision Room, E.T.H(Italy) included Alex Kravitz & Coriesu remix's !
Vision Room Recordings is the Vision Room concept label (Belgian livestream).
Reference:
Vision Room Party: Anthea, &ME, David Mayer, Ittetsu, Arnaud Rebotini, Jacob Phono, Crocodile Soup & many talented artists.
Vision Room Recordings this project was born in october 2014, Vision Room is based on Deep House, Tech House, Dub, Micro House & Techno with Minimal influences.
It's tasteful music made for maximum enjoyment on the dancefloor.
This feeling is based on "Groove" It helps to enjoy life, a new musical concept, the idea behind this project is develop create more intelligent and unique underground music.