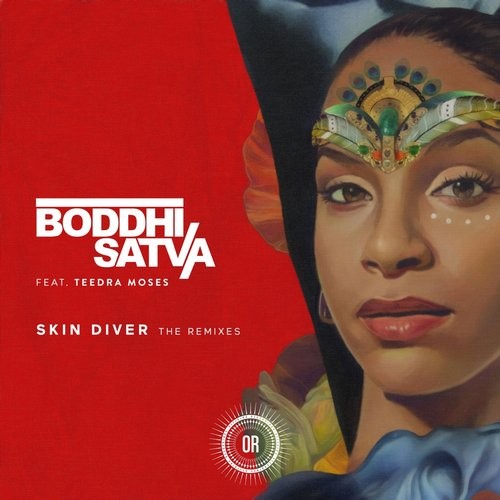 ARTIST: Boddhi Satva
ALBUM: Skin Diver (feat. Teedra Moses) [Remixes]
LABEL: Offering Recordings | OR074
GENRE: Afro House
BITRATE: 320Kbps
ORIGINAL RELEASED 2016-06-10
SIZE: 141.83 MB
TOTAL TRACKS 11
Boddhi Satva – Skin Diver (Afrikinstrumental Mix) (05:28)

120bpm/A#min

Boddhi Satva – Skin Diver (Ancestrumental Mix) (06:12)

120bpm/D#min

Boddhi Satva, D-Malice – Skin Diver (D-Malice Expression Dub) (05:21)

122bpm/Gmin

Boddhi Satva, P4BLO – Skin Diver (P4BLO Instrumental Mix) (06:37)

120bpm/Gmaj

Boddhi Satva, Pablo Martinez – Skin Diver (Pablo Martinez Instrumental) (05:32)

120bpm/Amin

Boddhi Satva, Teedra Moses – Skin Diver (feat. Teedra Moses) (03:52)

120bpm/A#min

Boddhi Satva, Teedra Moses – Skin Diver [Afriki Soul Mix] (Afriki Soul Mix) (05:28)

120bpm/A#min

Boddhi Satva, Teedra Moses, Oveous – Skin Diver [Oveous Cut] (Oveous Cut) (04:50)

120bpm/A#min

Boddhi Satva, Teedra Moses, P4BLO – Skin Diver [P4BLO Remix] (P4BLO Remix) (06:37)

120bpm/Gmaj

Boddhi Satva,D-Malice,Teedra Moses – Skin Diver feat. Teedra Moses (D-Malice Expression) (05:32)

120bpm/A♯min

Boddhi Satva,Teedra Moses – Skin Diver feat. Teedra Moses (Ancestral Soul Mix) (06:12)

120bpm/D♯min
Total Playtime: 01:01:41 min
Since her 2004 debut album "Complex Simplicity" Boddhi has been a fan of Teedra Moses, famous for her own classic R&B songs such as 'Be Your Girl', not to mention her noteworthy collaborations with the likes of Rick Ross, Raphael Saadiq, Christina Milian and Mary J. Blige among others.
'Skin Diver' is the first official collaboration of Teedra Moses with Electronic music.
The perfect crossover between Afro centric rhythms and modern R&B. Her latest album "Cognac & Conversation" and Boddhi's "Transition" released in 2015 are both featuring the song.
As the video for "Skin Diver" is about to come out, we give you a set of remixes by some of UK's most looked after Dj/Producers, Pablo Martinez and D Malice as well as a splendid Edit by New York's own DJ/Poet/Producer Oveous. We've also added the already known Boddhi and Mr. de Shada remixes.
All those, are giving the original song different flavours for different tastes. A twist which will at once seduce, uplift and delight any dance floor.