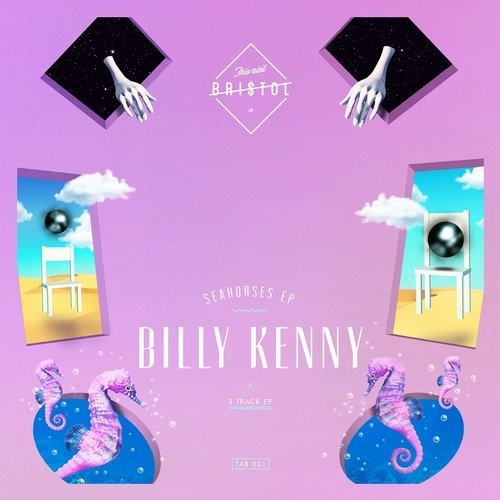 RELEASE: Seahorses EP
ARTIST: Billy Kenny
REMIXERS:
LABEL: This Ain't Bristol
GENRE: Tech House
RELEASED: Feb.2018
BITRATE: 320Kbps
DOWNLOAD SIZE: 39.40 MB
TOTAL TRACKS 3
Billy Kenny – Jump Onna Beat (Original Mix) (06:14)

/ Am, 124bpm

Billy Kenny – Move Like Aliens (Original Mix) (05:13)

/ Am, 124bpm

Billy Kenny – Seahorses (Original Mix) (05:43)

/ Am, 124bpm
Total Playtime: 00:17:10 min
A psychedelic journey awaits you. Whether it be from the inside of a closet or hanging out with some wicked awesome sea creatures, Billy Kenny welcomes you into the deepest recesses of his weirdness on the Seahorses EP.
So please Jump Onn these Beats with our otherworldly friend as he makes us Move Like Aliens, zooming towards his distant planet, together.
Billy promises to return us back to Earth safely, but now aware of the great oddities of the universe in which we reside.