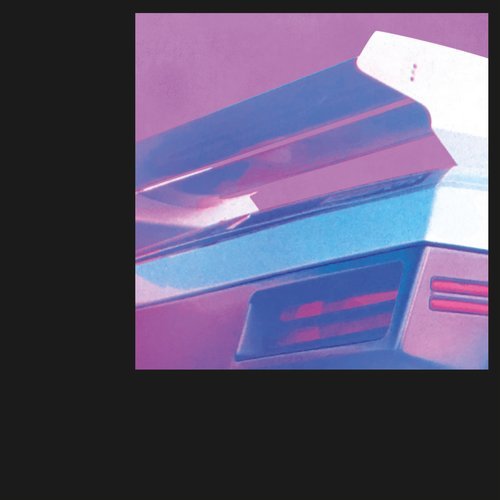 RELEASE: San Junipero
ARTIST(S): Llewellyn
REMIXERS:
LABEL: Riotvan / RVN014
GENRE: Indie Dance / Nu Disco
RELEASED: 2018-05-04
BITRATE: 320Kbps
DOWNLOAD SIZE: 58.59 MB
TOTAL TRACKS 4
Llewellyn – In The Realms Of Fancy (Original Mix) (03:46)

/ Dmin, 131bpm

Llewellyn – Remote Scope (Original Mix) (05:44)

/ G♯min, 124bpm

Llewellyn – San Junipero (Original Mix) (08:06)

/ Amin, 122bpm

Llewellyn – The Light Above You (Original Mix) (07:34)

/ Amin, 125bpm
Total Playtime: 00:25:10 min
Not that long ago, one had to introduce Llewellyn as Martin Enke's House- and Disco-bound sideshow to his main-moniker Lake People. That's kinda obsolete these days, as Llewellyn has been cranking out enough high-quality material over the last months to be on everybody's radar anyway.

"San Junipero" is already his second proper EP release on Riotvan in less than one year, not counting compilation tracks and remixes. It is the successor to his "The Other Side Of You" EP, the actual "Other Side" so to say, if not his prime moment so far.

It kicks off with the title track, a straight hitting beat, clap on four, a little roughed up and grainy in sound. But with the introduction of its main synth, it turns into a dancefloor-tied, but widely spaced out Disco jam. Llewellyn credits Riotvan's own New World, and particularly his track "Mirage" as an inspiration for the synths on "San Junipero", so cheers to New World and the inner circle synergy! What is totally his own thought is the signature ability to blend smooth and thoughtful arranging with an obsession on sound narratives and still a good quota of club functionality.

An approach that easily extends to all his productions, see also "The Light Above You" – an arpeggio driven tune featuring yearning harmonies, piano-highlights and a compelling overall 80ies vibe.

"Remote Scope" introduces itself on a broken beat and a circling synth bass that gradually comes forward to be one of the main attractions of this rather groove emphasizing track. But still, its percussive patterns repeatedly give way to almost ethereal pad-arrangements placing you right into an emotive rollercoaster.

After all those profound DiscoHouse-leanings, one might expect the ultimate Euro-Disco-finale when led "In The Realms Of Fancy". But no Fancy-tribute in here, but a beatless affair rich on field recordings and filtered synths, rounding this batch up on a laid back, yet classy note.

"San Junipero" will be out May 4th on vinyl and digitally and be distributed by Muting The Noise. Artwork by Niklas Sagebiel.