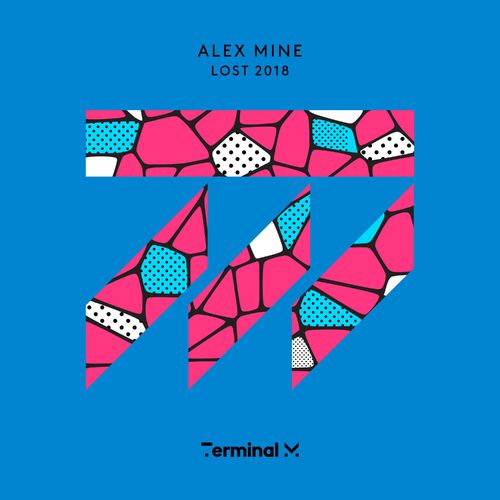 RELEASE: Lost 2018
ARTIST(S): Alex Mine, Carl Cox
REMIXERS:
LABEL: Terminal M
GENRE: AIFF, Techno
RELEASED: 2018-09-17
AVAILABLE FORMAT: 320Kbps (+ AIFF)
DOWNLOAD SIZE: (54.34 MB MP3)
TOTAL TRACKS 4
Alex Mine, Carl Cox – Lost (2018 Version) (06:56) / 8A, 125bpm

Energy 6

Alex Mine, Carl Cox – Lost (Carl Cox Remix) (06:23) / 2A, 128bpm

Energy 5

Alex Mine, Carl Cox – Lost (Radio Edit) (03:29) / 9A, 125bpm

Energy 6

Alex Mine, Carl Cox – Lost (Roberto Capuano Remix) (06:54) / 9A, 126bpm

Energy 6
Total Playtime: 00:23:42 min
Italy has its fair share of outstanding producers, and Alex Mine is one of those young talents that has been making a name for himself the last few years.

Rewind back to 2015, and this was the year that Alex actually produced the original track 'Lost', a track which remained homeless yet waiting to be unleashed on the right label. It wasn't until he bumped into Monika Kruse whilst in Barcelona for Sonar, where she signed it after the first listen to her beloved Terminal M imprint.

Initial feedback was outstanding, but it really all started to happen when Carl Cox said he loved it, and wanted to do a remix, alongside fellow Italian producer Roberto Capuano. Carl drops a funky, chunky groove rework with tech house vibes, whilst Roberto throws in his techno cut. A hypnotic combination of synthetic movements, vocals and acid rhythms.

"I am very honoured to have Carl and Roberto putting their hands on Alex Mine's track 'Lost'. And of course, Alex did a brand new 2018 edit for this package as well" – adds Monika.

So, there you have it – 3 years later, the track comes to life, on Terminal M on the 20th August, with a re-edit from Alex himself, alongside two outstanding remixes. What a package!