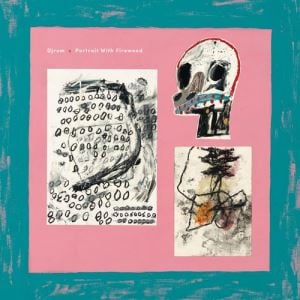 RELEASE: Portrait with Firewood
ARTIST(S): Djrum
REMIXERS:
LABEL: R&S Records,
GENRE: Lossless, Electronica / Downtempo
RELEASED: 08/17/2018
AVAILABLE FORMAT: 320Kbps + FLAC
DOWNLOAD SIZE: 122.00 MB
TOTAL TRACKS 9
Djrum – Unblocked (Original Mix) (02:00) / 3A, 121bpm

Energy 2

Djrum – Waters Rising feat. Lola Empire (Original Mix) (06:20) / 5A, 108bpm

Energy 5

Djrum – Creature, Pt. 1 (Original Mix) (04:44) / 4A, 126bpm

Energy 2

Djrum – Creature, Pt. 2 feat. Zosia Jagodzinska (Original Mix) (05:39) / 4A, 127bpm

Energy 7

Djrum – Sex (Original Mix) (08:28) / 11A, 133bpm

Energy 5

Djrum – Blue Violet (Original Mix) (08:41) / 8A, 104bpm

Energy 5

Djrum – Sparrows (Original Mix) (04:41) / 4A, 65bpm

Energy 3

Djrum – Showreel, Pt. 3 (Original Mix) (09:35) / 4A, 114bpm

Energy 5

Djrum – Blood in My Mouth (Original Mix) (03:00) / 4A, 111bpm

Energy 4
Total Playtime: 00:53:08 min
Over the years, Felix Manuel's DJRUM project has been an important reference within the so-called 'post-dubstep' scene, which has conveniently been reimagined as 'bass' music. The artist was and still is a big part of the 2nd Drop catalogue, having released an LP and countless singles on the imprint, so it's no surprise that Belgium's mighty R&S have called upon his services. He comes through with his second album, Portrait With Firewood, and it's a much more contemplative piece of work that spreads much further than mere dance tooling, often dissipating into contemplative ambient rhythms with a post-modernist spin. Tunes like "Waters Rising" provide mystique and wonder, while others like "Sex" call to the dancefloor or even some solid meditation, much like the placid waters of "Sparrows". More than anything else, this is a true album from start to finish, constantly wondering into abstractions and then back again for some serious beat throw-downs. Excellent.