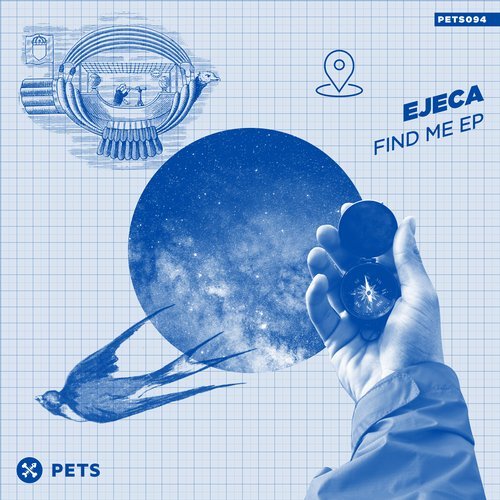 RELEASE: Find Me
ARTIST(S): Ejeca
REMIXERS: Addison Groove
LABEL: Pets Recordings, PETS094
GENRE: Lossless, Tech House
RELEASED: 2018-07-20
AVAILABLE FORMAT: 320Kbps + FLAC
DOWNLOAD SIZE: 35.36 MB
TOTAL TRACKS 3
Ejeca – Find Me (Original Mix) (03:22) / 08A, 128bpm

Energy 6

Ejeca – Mesh (Original Mix) (06:32) / 10A, 128bpm

Energy 6

Ejeca – Find Me (Addison Groove Remix) (05:28) / 08A, 126bpm

Energy 6
Total Playtime: 00:15:22 min
supported by: Jamie Jones, Fort Romeau, Massmiliano Pagliara, Huxley, James Zabiela, Kolsch, Anja Schneider and many more. Cheers!

For this landmark Pets debut EJECA launches two motorcity-honed thoroughbred house sledgehammers and an exceptional remix from dark soul mechanic Addison Groove.
Building a series of highly coveted releases on the likes of Aus, Last Night On Earth, 20:20, BPitch and Unknown To The Unknown, 'Find Me' strikes the heart with timeless synth gold. A vital loopy strutter, laced with a euphoric vox; you could imagine on Transmat or 430 West 25 years ago as big bounties uplift await you on every twist and turn. A big remix awaits you, too… Here Addison Groove takes us down a darker dubbier route with big filter action, switched up beats and a subaquatic twist on the shimmering synth hook.
Finally 'Mesh' closes the show with powerful technoid tension. Another heartfelt homage to Detroit, here EJECA tears it up with raw cyclical hypnosis, a direct power driven fisting.
Lock your doors.