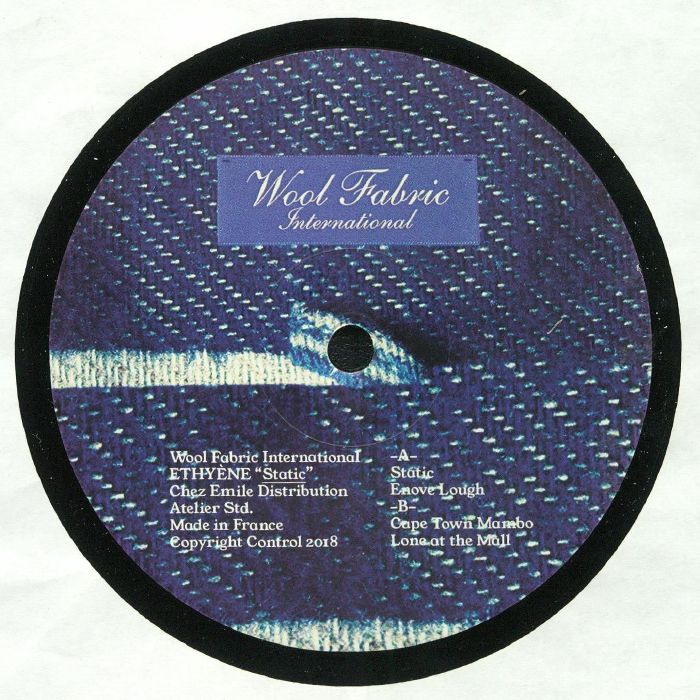 RELEASE: Static
ARTIST(S): Ethyène
REMIXERS:
LABEL: Wool Fabric International
GENRE:
RELEASED: 2018
BITRATE: 320Kbps
DOWNLOAD SIZE: 55.43 MB
TOTAL TRACKS 4
Ethyène – Static (06:49) / 8A, 118bpm

Energy 7

Ethyène – Enove Lough (05:30) / 9A, 118bpm

Energy 6

Ethyène – Cape Town Mambo (08:43) / 9A, 114bpm

Energy 7

Ethyène – Lone At The Mall (02:58) / 11A, 106bpm

Energy 7
Total Playtime: 00:24:00 min
New EP from Ethyène showcasing a raising maturity in his discography. Drawing samples from library music, dub, soul and R&B, this record delivers everything House Music has to, deepness, groove, love and sincerity.

No need to say that by launching a new imprint Ethyène decided to show a different side from his previous work. We can definitely feel it from the first second the record starts, with Static, mashing up samples from 80's dub music and west-coast funk to finally sound as a surprising modernized classic house anthem. The second track of the record 'Enove Lough' features a deconstructed and mysterious Rhodes loop delivering a smart groove until a delightful sexy vocal sample get in the mix to round off this deeper but easily danceable cut. The B-side of the record starts with 'Cape Town Mambo', a tune whose graceful horns loop keeps the listeners on an endless dreamy trip while its mid-tempo jazzy beat will have them hips sensually shaking without any doubt. The record has its consistency assured with ending on a 100 BPM powerful hip-hop beat with high-pitched and happy vocals as the Nirvana of this 4 tracks sensual and groovy journey.