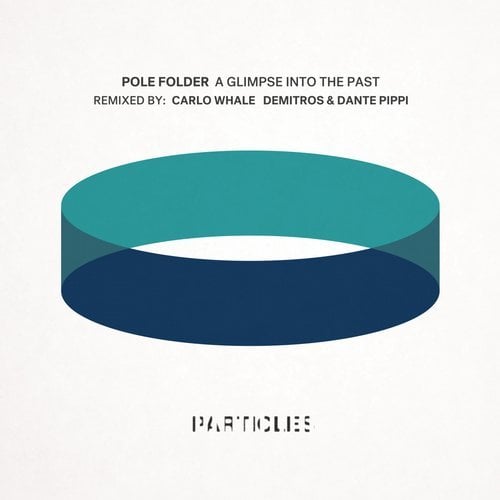 RELEASE: A Glimpse Into the Past (Particles Edition)
ARTIST(S): Pole Folder
REMIXERS: Carlo Whale, Dante Pippi, Demitros
LABEL: Particles, PSI1825
GENRE: Lossless, Progressive House
RELEASED: 2018-08-10
AVAILABLE FORMAT: 320Kbps + FLAC
DOWNLOAD SIZE: 52.15 MB
TOTAL TRACKS 3
Pole Folder – A Glimpse Into The Past (Original Mix) (08:24) / 07B, 122bpm

Energy 5

Pole Folder – A Glimpse Into the Past (Carlo Whale Remix) (05:54) / 05A, 122bpm

Energy 5

Pole Folder – A Glimpse Into the Past (Demitros & Dante Pippi Remix) (08:28) / 07B, 123bpm

Energy 6
Total Playtime: 00:22:46 min
As Pole Folder continues to bathe in the warm glow of "A Glimpse into the Past", the iconic Belgian producer now looks in the mirror to see a parallel world. In near synchronicity, Particles releases its own edition of the stellar track including remixes from Italy and Brazil.

Operating out of the ancient Sardinian capital, Carlo Whale, is an artist with a sizeable reputation. With over 250 production credits already to his name, the Cagliari resident has established himself within the underground dance fraternity since early work in the trance genre in 2011. Since then, the Italian has created a cultured sound that has seen him sign for such blue-chip imprints as, Steyoyoke, EIN2 and Tulipa. Indeed, the "Landing" EP for the latter in April 2018 was a notable highlight, as was July 2018's debut for Einmusika with the beautiful "Silent Night", part of the "Bella Mar 05" compilation series. Making his Particles debut, Carlo Whale makes intelligent use of the melodic motif so central to Pole Folder's original by using it as a launching platform for his own unique interpretation. A series of flowing melodic lines coruscate across the six-minute piece in sublime fashion, redolent in analogue character, before a searing lead line cuts through the mix, heralding the third movement denouement. A strong beat and ticking percussive groove provide the perfect rhythmic counterweight in a work of genuine craft and guile.

Brazilian pair, Demitros and Dante Pippi, have become established names in their Paraná home with regular DJ performances across the state. Production work has run in tandem with Pippi featuring on the likes of Devotion Records and Orange Recordings since a debut for Dope in October 2015. Similarly, Demitros has seen his work signed to The Alien Gate and Saturate Audio, while the "Quantum Tunneling" EP marked a 24-carat debut on Particles with remixes from Kastis Torrau & Donatello and Nicolas Rada. With the pair making their collaborative debut on Jelly For The Babies', One Of A Kind imprint in July 2018, Demitros & Dante Pippi now take their Particles bow with a dark and brooding remix. Bristling with grooved bassline dominance, a robust kick and off-beat hi-hat cadence form the foundations for a new variation on "A Glimpse into the Past" that makes intelligent use of themes resonant in the original. Creating a new melodic direction that centres around a new lead line that gradually reveals itself across the eight-and-a-half-minute track in mesmerising fashion, the track reaches a thrilling climax post-breakdown with foundations rooted in Pole Folder's past.

Remixes from Carlo Whale, Demitros & Dante Pippi have Pole Folder looking firmly to the future with "A Glimpse into the Past".