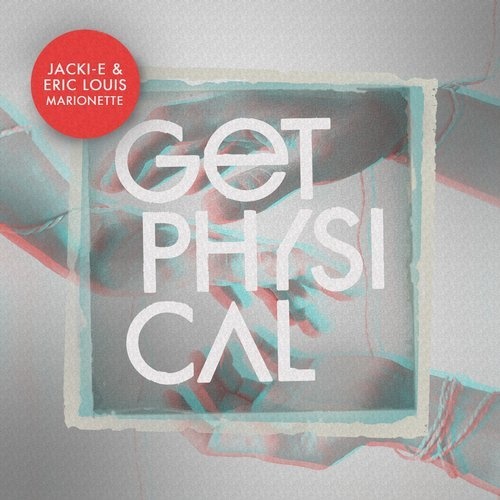 RELEASE: Marionette
ARTIST(S): Eric Louis, Jacki-E, Jacki-E & Eric Louis
REMIXERS: Jazzuelle
LABEL: Get Physical Music, GPM480
GENRE: AIFF, Tech House
RELEASED: 2018-10-26
AVAILABLE FORMAT: 320Kbps (+ AIFF)
DOWNLOAD SIZE: (46.38 MB MP3)
TOTAL TRACKS 3
Eric Louis, Jacki-E, Jacki-E & Eric Louis – Marionette (Original Mix) (06:29)

/ B, 122bpm

Eric Louis, Jacki-E, Jacki-E & Eric Louis – Marionette (Jazzuelle's Spaced Out Dream Remix) (06:55)

/ F#m, 122bpm

Eric Louis, Jacki-E, Jacki-E & Eric Louis – Marionette (Jazzuelle's 6AM Disco Mix) (06:48)

/ D#m, 122bpm
Total Playtime: 00:20:12 min
Jacki-E & Eric Louis join the trendsetting Get Physical label with a new single that comes with two fantastic remixes from South African producer Jazzuelle.
Eric Louis is from New Jersey and has released on the seminal NYC label, Nervous amongst others. He's topped online sales charts with his well-schooled US house sounds and draws on early experiences attending legendary clubs like Sound Factory. Here he works with Jacki-E, who recently retired from a professional career and now focused on her weekly techno radioshow 'A Darker Wave'. Together they offer up a new single that is destined to keep dancers warm this autumn and winter.
The nimble and light footed 'Marionette' is a succulent house cut with gooey bass doing gymnastics. Neon synths rise and fall throughout, taking on different shapes and sizes while that busy bassline keeps you moving. It's a track with numerous peaks and troughs that just keeps on pulling you in.
Jazzuelle is at the heart of the current Get Physical picture thanks to his spiritual deep house EPs and two excellent albums. His super Spaced Out Dream Remix is just that—a deep cut that has you gazing off to the distance with glazed eyes. Sci-fi synths float by like spaceships in the night and pensive keys add a layer of emotional depth.
Last of all Jazzuelle turns in a fantastic 6AM Disco Mix that has freaky stabs and filtered drums making for a playful mischievous mood that is designed to get the attention of the late night party animals.
This is a trio of terrific house tunes which all have their own unique qualities.