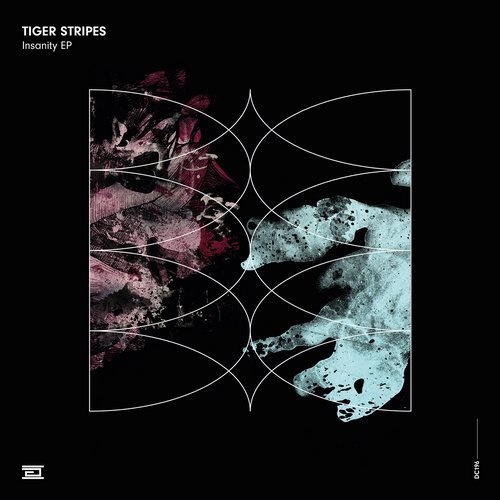 RELEASE: Insanity EP
ARTIST(S): Tiger Stripes
REMIXERS:
LABEL: Drumcode, DC196
GENRE: Techno
RELEASED: 2018-10-01
BITRATE: 320Kbps
DOWNLOAD SIZE: 62.09 MB
TOTAL TRACKS 4
Tiger Stripes – Baby (Original Mix) (06:10)

/ F, 126bpm

Tiger Stripes – Insane (Original Mix) (07:10)

/ A#m, 126bpm

Tiger Stripes – Too Deep (To Bear) (Original Mix) (07:18)

/ Bm, 126bpm

Tiger Stripes – Dying Planet (Original Mix) (06:25)

/ Dm, 125bpm
Total Playtime: 00:27:03 min
After an excellent performance at Drumcode Festival, Tiger Stripes comes strong with his first EP on the label since 2009.
Since 2015 Tiger Stripes has been an invaluable contributor to Drumcode's 'little brother' Truesoul. As recent as March he released 'Sound of the Bettest' in collaboration with Riva Starr, their fresh raggainfluenced take on techno entrenched as a 2018 highlight for the label. Drawing from a wide palette of sounds to craft his groovy, personality-laden take on techno, the Swede has produced arguably his finest work yet with the 'Insanity' EP. 'Baby' is a melting pot of three decades worth of influences, from James Brown, to Northern Soul and indie pop of Ariel Pink.
The result is a stunning kaleidoscopic techno treat, that brims with rave, garage and funky house spirit. 'Insane' is a dynamic feast for the eardrums as trippy arpeggios, a persistent vocal and lush synth leads cascade throughout the seven-minute track. 'Too Deep (to Bear) follows, an exhilarating slice of late-night techno before the EP concludes with 'Dying Planet', mixing up a potent environmental message with tough dancefloor functionalism.