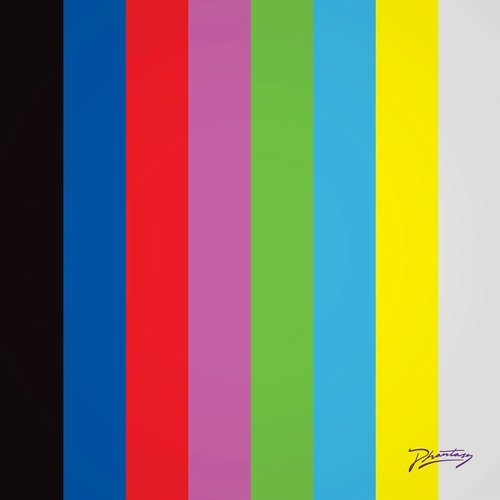 RELEASE: Spectrum / Silver Echoes
ARTIST(S): Erol Alkan
REMIXERS:
LABEL: Phantasy Sound / PH83D
GENRE: Lossless, Leftfield House & Techno
RELEASED: 2018-11-09
AVAILABLE FORMAT: 320Kbps + FLAC
DOWNLOAD SIZE: (32.46 MB MP3)
TOTAL TRACKS 2
Erol Alkan – Spectrum (Original Mix) (07:43)

/ A♭maj, 122bpm

Erol Alkan – Silver Echoes (Original Mix) (06:27)

/ B♭maj, 120bpm
Total Playtime: 00:14:10 min
Erol Alkan returns to Phantasy with 'Spectrum' and 'Silver Echoes', two pure dance floor cuts which perfectly embody Alkan's charismatic, psychedelia tinged and singular approach to DJing and production.

"Dear friends, it feels so good to be able to write that new music is finally out there. You can stream 'Silver Echoes (Shorter)' from today, ahead of full release on Friday 9th November. It's a double A side single coupled with 'Spectrum', which I've been playing throughout the summer. The sleeve is also double sided, with the 'Silver' side right above this text, and the flip in full colour.

Both 'Spectrum' and 'Silver Echoes' represent different sides of my current approach to DJing. Ever since I decided to focus on playing longer sets, it immediately became apparent as to the kind of club records I felt I needed to make. I've always loved records which have a distinctive fusion about them, and I feel that 'Spectrum' embodies this… 'Silver Echoes' has that thread of melancholy which seems to manifest itself in much of what I do. Of all the club records I've made, these are two that came together far more naturally. Perhaps it's because I made them for myself, but I hope others will find something in them too.

After spending the last 5 years recording bands, or collaborating with other artists, I decided to write music for my Dj sets, and this is the first offering. Thanks for listening" – Erol Alkan

3 new shows have just been announced for Istanbul, Athens and Paris in December, and tickets are running low for all 3 remaining 'To The Rhythm' shows next month.

Erol steps in again for Gilles Peterson on Saturday afternoon on BBC 6 Music, following his 3 week run in January of this year. Tune in from 3pm for another journey through his record collection and beyond.